At The Spine & Rehab Group in NYC and NJ, our Board Certified Spine Specialists are dedicated to relieving your pain and helping you reach your personal health goals using non-surgical treatments.
With over 15,000 successful interventional spine and pain procedures completed, The Spine & Rehab Group's doctors in New York and New Jersey are pain specialists you can trust. Our Spine and Pain Team includes Board Certified Spine Specialists, Back Pain Specialists and Neck Pain Specialists.
About Interventional Spine and Pain
Interventional Spine and Pain is the practice of medicine that involves a non-surgical approach to relieving your pain and promoting recovery from back & neck pain, other pain conditions and injury.
Interventional Spine and Pain is an option for patients who are looking to avoid surgery and find pain relief. At times, our doctors may provide electrodiagnostic studies, such as an EMG (Electromyograhpy), to be sure Interventional Spine and Pain is the appropriate treatment for your pain.
The Spine & Rehab Group is the perfect pain management center for patients who are looking for pain relief combined with non-surgical treatment options to promote recovery and healing including Physical Therapy, Medical Massage, and Acupuncture. Our unique practice provides patients with a surplus of resources including multi-discplinary specialists, integrative and alternative treatment options and different locations. We have offices in New York – Midtown and Union Square – as well as Northern New Jersey.
Our Board certified

doctors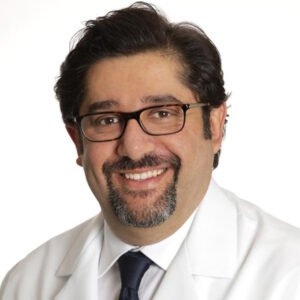 Amr Hosny, MD, MBA, FASA
Book Now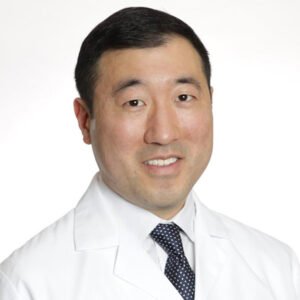 David Chu, MD, FAAPMR
Book Now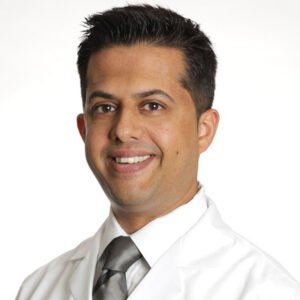 Vivek Mehta, MD, FAAPMR
Book Now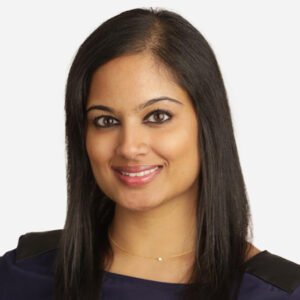 Deepali Gupta, MD, DABA, DABPM
Book Now
Spine and Pain Procedures
Common Injections Include
Non-surgical epidural steroid injections are an effective form of treatment for neck pain, back pain, herniated discs, spondylolisthesis, spinal stenosis, sciatica, pinched nerves and other conditions that affect the spinal cord. They provide not only pain relief, but decrease inflammation.
Trigger Point Injections are non-surgical treatments used for the relief of pain that affects trigger points, or muscle pain, in the body due to an injury or other pain condition. Trigger Point procedures are often used to treat muscle pain that cause lower back pain, neck pain, headaches and Myofascial Pain Syndrome.
Non-surgical facet joint injections, or facet blocks, assist in pain relief for back pain, arthritis and back injuries which all affect the facet joints. Facet joint injections are used to manage a patient's pain and allow them to continue Physical Therapy and Rehabilitation programs for recovery.
There are different types of Medial Branch Block injections including cervical, thoracic and lumbar medical branch blocks. A Medial Branch Block is a non-surgical treatment for nerve pain and most commonly used for back pain, neck pain, migraine headaches, shoulder pain, buttocks pain and hip pain.
Sacroilliac joints are the connecting joints for your spine and your hip bones and also provide movement to your pelvis. Patients with lower back pain and hip pain often benefit from Sacroilliac Joint Injections as they provide pain relief and reduce inflammation.
patient

TESTIMONIALS
★★★★★
I came to the spine and rehab group for my back and leg pain. I was able to get an appointment the same day I called. The staff was very friendly and courteous. The doctors were very knowledgeable and took time to explain what was causing my pain and answer all my questions. I felt comfortable having my procedure done in their state of the art surgery center, where the staff made you feel at ease. They are very easy to reach and available to answer all your questions.
Narendra G.
★★★★★
The entire staff at The Spine & Rehab group is great. They are so helpful and kind. The doctors really take time to talk to their patients and answer any and all of the questions that I had. I've had office visits and procedures done and everyone to the front desk, to the nurses. and the doctors were just great and knowledgeable. They really got me feeling better as well. Since I starting going there my pain has improved greatly! I would recommend The Spine & Rehab Group to everyone!
Carmen C.
★★★★★
The Spine & Rehab Group is my go to place for chronic pain. The doctors are compassionate and supportive. The nurses and staff are professional and so caring. I have been a patient here for almost 10 years . The doctors and physician assistant are extremely knowledgeable and always looking for the best way to help with my chronic pain! I always recommend The Spine & Rehab Group to people dealing with pain, I even tell my other doctors what wonderful doctors they are.
Val B.
★★★★★
These days it's hard to find a professional, yet extremely caring physicians office, particularly in the field of Pain Management. Dr. Hosny, Dr. Chu, physician's assistant Summer and the entire staff have managed to make this happen. Robin helped me many times with insurance to ensure that I got my shots in a timely manner (Hi Robin!). I've been going to this office for about three years and I couldn't be more pleased!
Anne
★★★★★
I went to Dr. Hosny with lower back pain. I spend many hours sitting in a truck for my job. After an hour or so I would get pain in my back. Since I am a truck driver, pain killers were not an option for me. After a few sessions with Dr. Hosny, I am pain free. The staff at New Jersey Pain Care Center and are wonderful and caring people. I would recommend anyone go to Dr. Hosny if they want real results.
Jeff
★★★★★
I had gone to Dr. Hosny with severe back pain after spinal surgery. It was debilitating pain that stopped me from being able to function normally. Dr. Hosny suggested that I have a Spinal Cord Stimulator implanted in my back. It is the best thing I EVER did. I am so excited to be able to return to my normal life with no medication. My experience at the pain center was wonderful. The nurses were very understanding and kind.
Glen
★★★★★
I have had back surgeries that provided me no relief from my pain. After a few treatments with Dr. Hosny, I have almost no discomfort. I have no need for my pain medication anymore, and have been able to go back to working out and enjoying activities with my family. I was pleasantly surprised at the treatment I received at New Jersey Pain Care Center. The staff is very nice, and treats you with respect. The facility is clean, bright and everything is brand new.
Jen
★★★★★
I had been having pain in my neck for many years. I had been to other doctors and they all recommended that I have surgery. I was hesitant to get surgery, so I wanted one more opinion. I had a friend tell me about Dr. Hosny and New Jersey Pain Care Center. From the moment I met Dr. Hosny I knew he wasn't your average doctor. He took the time to listen to my concerns about surgery, and he agreed. After my cervical radiofrequency, I have full range of motion back in my neck, and best of all, no pain.
Sharon
★★★★★
Latest treatments
★★★★★
Non-Invasive approach
★★★★★
Same-day appointments
★★★★★
Convenient Locations
★★★★★
State-of-the-art facility
Other Interventional Spine and Pain Procedures Offered:
Fascia Ilia Blocks
Lumbar Sympathetic Blocks
Celiac Plexus Blocks
Stellate Ganglion Blocks
RACZ Caudal Neurolysis