These injections deliver immediate relief and usually take care of the problem permanently. At the Spine & Rehab Group in NYC and northern New Jersey, you find experts in trigger point pain and the most effective treatments. Call today for a consultation.
What Is a Trigger Point in Pain Treatment?
A trigger point is a discrete, focal and hyperirritable nodule in the taut band of the skeletal muscles' fascia. The fascia is an area in the muscle or connective tissue that's painful when pressed. Trigger points, like acupressure points or acupuncture points, can feel like knots beneath your skin, and they're common in your upper back and shoulder areas.
Trigger point pain accompanies most chronic musculoskeletal disorders. The pain may also develop with advancing age or from shoulder injuries, knee injuries or other joint problems and conditions. A knowledgeable pain specialist can press on the trigger point with concentrated amounts of pressure to relieve muscle spasms. A trigger point injection with pain-relieving medication is another pain management option.
If you suffer from lower back pain, upper back pain or middle back pain caused by spinal problems, Dr. Amr Hosny and the expert spine doctors at the Spine & Rehab Group know how to help. Based in New York City and the surrounding New Jersey counties of Morris, Union and Bergen, these spine specialists rely on the latest pain relief techniques, including trigger point injections.
What Is a Trigger Point Injection?
A myofascial trigger point injection is a pain management technique that involves injecting medication directly into myofascial trigger points. It's used as a pain treatment for muscles containing trigger points. The formation of trigger points in tense muscles can irritate surrounding nerves, causing referred pain in other parts of your body too. The injection can contain a variety of medications, depending on your specific needs, including:
A local anesthetic that blocks pain receptors
A mixture of anesthetics and corticosteroids for pain relief and inflammation reduction
Corticosteroid alone to reduce inflammation
Botulinum toxin A, known as Botox, a substance proven to reduce swelling
If you suffer from chronic pain that doesn't go away with conservative treatment, trigger point injections offer a more effective treatment. Dr. Hosny is a board-certified, Harvard trained interventional spine specialist who treats body pain through the latest interventional techniques. Visit one of the locations of the Spine & Rehab Group for the best pain relief treatments.
Our Board certified

doctors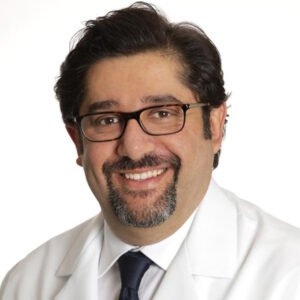 Amr Hosny, MD, MBA, FASA
Book Now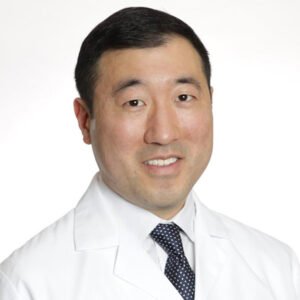 David Chu, MD, FAAPMR
Book Now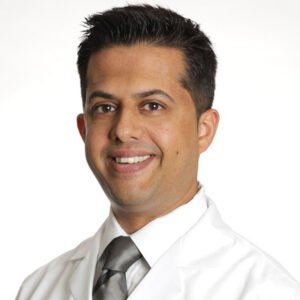 Vivek Mehta, MD, FAAPMR
Book Now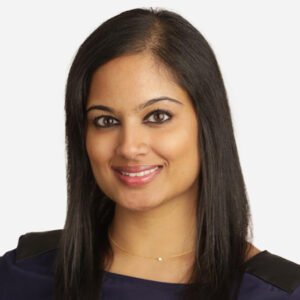 Deepali Gupta, MD, DABA, DABPM
Book Now
What Do Trigger Point Injections Treat?
A trigger point injection can deliver pain relief to different parts of your body. After a diagnosis, your doctor determines if the condition causing your muscle pain qualifies for a trigger point injection. Trigger point injections soothe muscle pain in your arms, legs, lower back and neck. Trigger point injections for migraines and headaches are also effective. This pain treatment relieves a wide range of conditions, including:
Fibromyalgia
Tension headaches
Myofascial pain syndrome
Spinal stenosis
Poor posture
Your spine doctor leverages the latest diagnostic equipment to determine the cause of your muscle pain. From the examination and imaging test results, in conjunction with a thorough medical history and physical exam, your spine doctor determines if a trigger point injection is the best option for you.
Am I a Candidate for a Trigger Point Injection?
Trigger point injections are highly effective for muscle pain and headaches. Your spine specialist may recommend a trigger point injection if you have symptoms that include:
Dull aching and tenderness
Muscle spasms
Involuntary contractions
Localized weakness and fatigue
Delayed muscle relaxation
Muscle stiffness
A deep, aching pain in a muscle
Upper and middle back pain
Tingling in your arms or legs
Temperature differences in the affected area
These symptoms point to trigger point pain. Your doctor considers these symptoms when creating your treatment plan. Trigger point injections aren't recommended, however, if you:
Have bleeding or an anticoagulation disorder
Developed a local or systematic infection
Are allergic to anesthetics
Experienced acute muscle trauma
patient

TESTIMONIALS
★★★★★
I came to the spine and rehab group for my back and leg pain. I was able to get an appointment the same day I called. The staff was very friendly and courteous. The doctors were very knowledgeable and took time to explain what was causing my pain and answer all my questions. I felt comfortable having my procedure done in their state of the art surgery center, where the staff made you feel at ease. They are very easy to reach and available to answer all your questions.
Narendra G.
★★★★★
The entire staff at The Spine & Rehab group is great. They are so helpful and kind. The doctors really take time to talk to their patients and answer any and all of the questions that I had. I've had office visits and procedures done and everyone to the front desk, to the nurses. and the doctors were just great and knowledgeable. They really got me feeling better as well. Since I starting going there my pain has improved greatly! I would recommend The Spine & Rehab Group to everyone!
Carmen C.
★★★★★
The Spine & Rehab Group is my go to place for chronic pain. The doctors are compassionate and supportive. The nurses and staff are professional and so caring. I have been a patient here for almost 10 years . The doctors and physician assistant are extremely knowledgeable and always looking for the best way to help with my chronic pain! I always recommend The Spine & Rehab Group to people dealing with pain, I even tell my other doctors what wonderful doctors they are.
Val B.
★★★★★
These days it's hard to find a professional, yet extremely caring physicians office, particularly in the field of Pain Management. Dr. Hosny, Dr. Chu, physician's assistant Summer and the entire staff have managed to make this happen. Robin helped me many times with insurance to ensure that I got my shots in a timely manner (Hi Robin!). I've been going to this office for about three years and I couldn't be more pleased!
Anne
★★★★★
I went to Dr. Hosny with lower back pain. I spend many hours sitting in a truck for my job. After an hour or so I would get pain in my back. Since I am a truck driver, pain killers were not an option for me. After a few sessions with Dr. Hosny, I am pain free. The staff at New Jersey Pain Care Center and are wonderful and caring people. I would recommend anyone go to Dr. Hosny if they want real results.
Jeff
★★★★★
I had gone to Dr. Hosny with severe back pain after spinal surgery. It was debilitating pain that stopped me from being able to function normally. Dr. Hosny suggested that I have a Spinal Cord Stimulator implanted in my back. It is the best thing I EVER did. I am so excited to be able to return to my normal life with no medication. My experience at the pain center was wonderful. The nurses were very understanding and kind.
Glen
★★★★★
I have had back surgeries that provided me no relief from my pain. After a few treatments with Dr. Hosny, I have almost no discomfort. I have no need for my pain medication anymore, and have been able to go back to working out and enjoying activities with my family. I was pleasantly surprised at the treatment I received at New Jersey Pain Care Center. The staff is very nice, and treats you with respect. The facility is clean, bright and everything is brand new.
Jen
★★★★★
I had been having pain in my neck for many years. I had been to other doctors and they all recommended that I have surgery. I was hesitant to get surgery, so I wanted one more opinion. I had a friend tell me about Dr. Hosny and New Jersey Pain Care Center. From the moment I met Dr. Hosny I knew he wasn't your average doctor. He took the time to listen to my concerns about surgery, and he agreed. After my cervical radiofrequency, I have full range of motion back in my neck, and best of all, no pain.
Sharon
★★★★★
Latest treatments
★★★★★
Non-Invasive approach
★★★★★
Same-day appointments
★★★★★
Convenient Locations
★★★★★
State-of-the-art facility
What Happens During a Trigger Point Injection?
This is a short, in-office appointment. The treatment starts with an exhaustive medical examination and imaging tests, if needed. During the procedure:
The doctor palpates the trigger point to identify the location of the knot.
The area is cleaned and numbed.
The doctor uses a small needle to deliver the injection.
You can get more than one injection, depending on the number of trigger points you have.
Targeted exercises, proper diet and massage can help prevent the return of the trigger point. If you experience consistent pain that alters your quality of life, contact the pain specialists at the Spine & Rehab Group. The team treats a diverse range of conditions to ease the pain and restore proper function. They can discuss alternatives to trigger point injections, such as physical therapy, anti-inflammatory steroid injections, radiofrequency ablation and, as a last resort, surgery.