About Neck Injury/Whiplash
You never realize how much you rely on a healthy neck until you get in an accident and lose the ability to turn your head or look up and down. Immediate care makes all the difference in ensuring a full recovery following a car accident where you think you may have had a whiplash injury, after a fall on your head or due to a sports injury. Take advantage of the nearest location of the Spine & Rehab Group, with offices in the Financial District, Greenwich Village and Midtown Manhattan, as well as in Bergen County, Morris County and Union County, New Jersey. Call as soon as you can after you've had any kind of neck injury.
Does Whiplash Cause Neck Problems?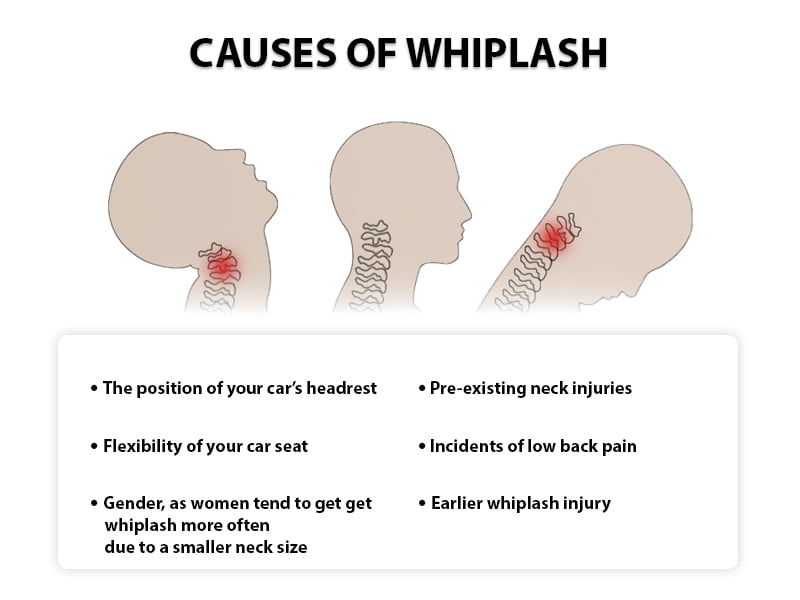 The result of more cars on the road than ever before means the number of accidents has increased. The number of neck injuries has grown as well. The neck pain associated with whiplash can range from minor to significant. While whiplash often happens due to car accidents, it can also occur because of a fall or sports-related injury.
Whiplash creates a hyperextension of the cervical spine. It's more common when a driver has a rear-end collision than in other types of crashes. This type of neck injury can damage both your upper and lower cervical spine. The seriousness of your symptoms depends on the velocity of the impact. The size of the car that hit you also plays a factor in your injury. Age-related disc degeneration in your neck can make this trauma to the spine even more severe.
Anytime you have an automobile accident, it creates stress. The capable team with the Spine & Rehab Group provides excellent treatment after a definitive diagnosis. Dr. Amr Hosny and his team of spine experts help reduce the stress in your neck by offering exceptional whiplash injury treatment.
Our Board certified

doctors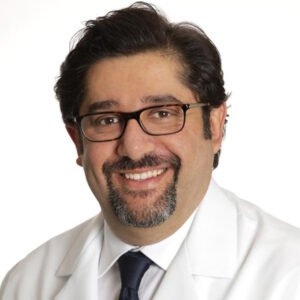 Amr Hosny, MD, MBA, FASA
Book Now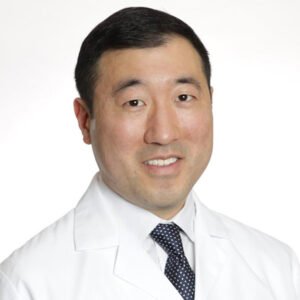 David Chu, MD, FAAPMR
Book Now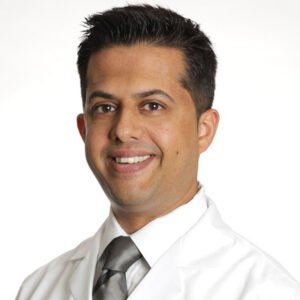 Vivek Mehta, MD, FAAPMR
Book Now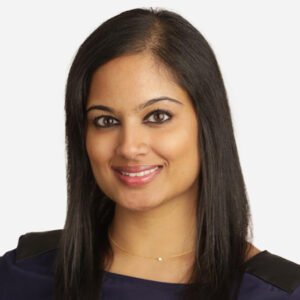 Deepali Gupta, MD, DABA, DABPM
Book Now
What Are the Common Causes of Whiplash?
Interestingly, you don't have to get rear-ended at a high rate of speed to get whiplash. It can occur even in minor fender-benders. Other factors that play a role in a whiplash injury may include:
The position of your car's headrest
Flexibility of your car seat
Gender, as women tend to get get whiplash more often due to a smaller neck size
Pre-existing neck injuries
Incidents of low back pain
Earlier whiplash injury
Even if the accident seems inconsequential, get a checkup from your spine doctor as soon as possible. Seek whiplash treatment from a specialized neck injury doctor if you hear a crunching sound coming from your spine or if you're experiencing pain. The longer you suffer, the likelihood of feeling discomfort for prolonged periods increases. Untreated, whiplash neck injuries can lead to serious consequences, including:
Neck stiffness
Headaches
Increased pain when you look over your shoulder
Impaired reflexes
Tenderness to the touch
What Are Some Examples of Whiplash Treatment?
Whiplash injury treatment takes into account many variables. Your neck injury doctor knows whiplash has both a physical and psychological impact. To meet your individual needs, your specialist records a thorough assessment and self-history. Your spine doctor confirms a diagnosis and the level of the injury with imaging tests. Additionally, you may need support for the psychological trauma you experienced to prevent consequences such as:
Post-traumatic stress disorder
Prolonged anxiety about driving
Forgetfulness
Sometimes, the strain placed on your neck due to whiplash can cause a concussion. A concussion is dangerous and needs immediate medical attention. Signs you may have a concussion include:
Trouble keeping your balance when walking
Severe, persistent headache
Speech difficulties
Dizziness
Drowsiness
Unconsciousness
patient

TESTIMONIALS
★★★★★
I came to the spine and rehab group for my back and leg pain. I was able to get an appointment the same day I called. The staff was very friendly and courteous. The doctors were very knowledgeable and took time to explain what was causing my pain and answer all my questions. I felt comfortable having my procedure done in their state of the art surgery center, where the staff made you feel at ease. They are very easy to reach and available to answer all your questions.
Narendra G.
★★★★★
The entire staff at The Spine & Rehab group is great. They are so helpful and kind. The doctors really take time to talk to their patients and answer any and all of the questions that I had. I've had office visits and procedures done and everyone to the front desk, to the nurses. and the doctors were just great and knowledgeable. They really got me feeling better as well. Since I starting going there my pain has improved greatly! I would recommend The Spine & Rehab Group to everyone!
Carmen C.
★★★★★
The Spine & Rehab Group is my go to place for chronic pain. The doctors are compassionate and supportive. The nurses and staff are professional and so caring. I have been a patient here for almost 10 years . The doctors and physician assistant are extremely knowledgeable and always looking for the best way to help with my chronic pain! I always recommend The Spine & Rehab Group to people dealing with pain, I even tell my other doctors what wonderful doctors they are.
Val B.
★★★★★
These days it's hard to find a professional, yet extremely caring physicians office, particularly in the field of Pain Management. Dr. Hosny, Dr. Chu, physician's assistant Summer and the entire staff have managed to make this happen. Robin helped me many times with insurance to ensure that I got my shots in a timely manner (Hi Robin!). I've been going to this office for about three years and I couldn't be more pleased!
Anne
★★★★★
I went to Dr. Hosny with lower back pain. I spend many hours sitting in a truck for my job. After an hour or so I would get pain in my back. Since I am a truck driver, pain killers were not an option for me. After a few sessions with Dr. Hosny, I am pain free. The staff at New Jersey Pain Care Center and are wonderful and caring people. I would recommend anyone go to Dr. Hosny if they want real results.
Jeff
★★★★★
I had gone to Dr. Hosny with severe back pain after spinal surgery. It was debilitating pain that stopped me from being able to function normally. Dr. Hosny suggested that I have a Spinal Cord Stimulator implanted in my back. It is the best thing I EVER did. I am so excited to be able to return to my normal life with no medication. My experience at the pain center was wonderful. The nurses were very understanding and kind.
Glen
★★★★★
I have had back surgeries that provided me no relief from my pain. After a few treatments with Dr. Hosny, I have almost no discomfort. I have no need for my pain medication anymore, and have been able to go back to working out and enjoying activities with my family. I was pleasantly surprised at the treatment I received at New Jersey Pain Care Center. The staff is very nice, and treats you with respect. The facility is clean, bright and everything is brand new.
Jen
★★★★★
I had been having pain in my neck for many years. I had been to other doctors and they all recommended that I have surgery. I was hesitant to get surgery, so I wanted one more opinion. I had a friend tell me about Dr. Hosny and New Jersey Pain Care Center. From the moment I met Dr. Hosny I knew he wasn't your average doctor. He took the time to listen to my concerns about surgery, and he agreed. After my cervical radiofrequency, I have full range of motion back in my neck, and best of all, no pain.
Sharon
★★★★★
Latest treatments
★★★★★
Non-Invasive approach
★★★★★
Same-day appointments
★★★★★
Convenient Locations
★★★★★
State-of-the-art facility
What Does Treatment for Whiplash of the Neck Consist Of?
Whiplash treatment to address the more common physical symptoms are very effective. Relying on an interventional approach, spine doctors at the Spine & Rehab Group may include a myriad of services in your treatment plan, such as:
A neck brace for a limited time to avoid muscle weakness
Physical therapy that includes stretching exercises, although how many and how often depends on your therapist's expert guidance:

A back-and-forth head-rocking motion lowering your chin to your chest and skull towards your back
A side-to-side head tilt to bring your shoulder up to your ear on each side
While sitting, bringing your shoulders back towards your spine for a few seconds
Rolling your shoulders, first in one direction, and then in the other

Medications for pain management and inflammation reduction
Ultrasound therapy
Therapeutic massage
Radiofrequency ablation, also called radiofrequency rhizotomy
Whether you experience neck pain from a car accident, fall, overuse, pulled muscle or sports injury, your spine doctor takes every measure to ensure your recovery and return to the full use of your neck. With multiple locations in New York City and northern New Jersey, the Spine & Rehab Group offer whiplash treatment in an office near you. Contact the nearest office today for an evaluation.