About Knee Arthritis
Knee pain can stop you in your tracks. When the pain turns out to be knee arthritis, you need medical attention to get relief. While there's no cure for arthritis in a knee, there is treatment for arthritic knees, mainly to control the pain and slow the damage. For the best and most applicable knee arthritis treatment, seek out the top joint and spine specialists, like those at the Spine & Rehab Group, with offices in Manhattan and across northern New Jersey. Call today for a consultation.
What Is Knee Arthritis?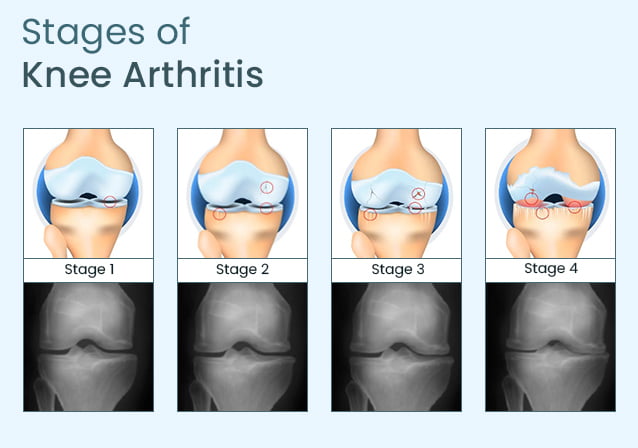 Knee arthritis is a type of arthritis that affects your knee joints and the surrounding ligaments, cartilage and tendons. While knee bursitis, patellar tendonitis or patellofemoral pain syndrome all cause knee pain, arthritis may often be a catalyst. It's estimated that about 54 million people suffer from arthritis in America.
Getting treatment for arthritis in knees depends on what type of arthritis you have, as there are about 100 different varieties. You need an arthritis doctor like Dr. Amr Hosny and his team from the Spine & Rehab Group. They have years of experience diagnosing knee injuries caused by arthritis. With eight offices in Manhattan and northern New Jersey, there's one near you.
Our Board certified

doctors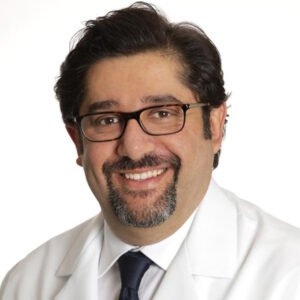 Amr Hosny, MD, MBA, FASA
Book Now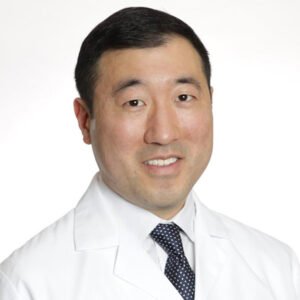 David Chu, MD, FAAPMR
Book Now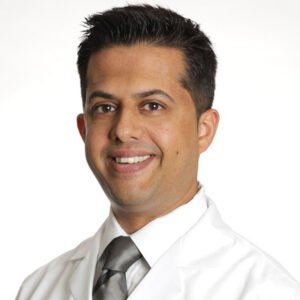 Vivek Mehta, MD, FAAPMR
Book Now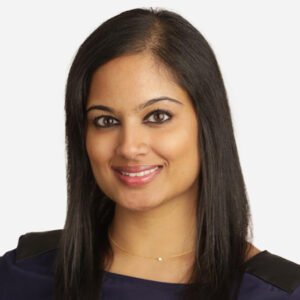 Deepali Gupta, MD, DABA, DABPM
Book Now
What Causes Arthritis in a Knee?
Your knees are the largest and strongest joints in your body. But as strong as they are, they can become vulnerable to damage. In addition to allowing you to move forward and backward, your knee joints join three bones:
Your thigh bone or femur
Your shin bone or tibia
Your kneecap or patella
Including the cartilage, ligaments, tendons, muscle and other soft tissue, the knee is a complex joint that you may take for granted until it starts hurting. The most common form of arthritis occurs through wear and tear over the years, which causes degenerative joint disease, similar to the degenerative disc disease that causes back pain. Other ways you can get knee arthritis include:
A sports injury like a meniscus tear
Overuse and repetitive movements that puts added stress on the knees, such as running long distances or squatting before warming up your muscles
Rheumatoid arthritis, where the body's own immune system attacks the joints
Knee surgery, such as reconstructive surgery for an ACL tear
Hereditary tendencies, such as a congenital bone deformity
Obesity or being overweight
Obesity-related diseases like diabetes
A sedentary lifestyle that involves very little activity
Co-occurring hip arthritis
Women over the age of 40, as they're more likely to become victims of arthritis
In rare cases, children can suffer from arthritis as well
Hemochromatosis, where the body produces too much iron
What Happens When I Have Arthritis in a Knee?
Arthritis knee specialists like Dr. Hosny and the other experts at the Spine & Rehab Group evaluate your symptoms to determine the cause of your pain. Sometimes, spine problems like sciatica or a pinched nerve in your lower back may be present that require treatment too. Usually, when you have arthritis in a knee, you can experience symptoms such as:
Pain every time you bend or flex your knees
Walking or climbing stairs becomes a painful chore
Your joint feels tender to the touch
Swelling and redness around the knee joint
A cracking or grating sound from your knees as you move
Stiffness, especially in the early morning
Pain after sitting or lying down for extended time
A feeling that your knees may give out at any moment
Arthritis in the hip or spondylosis in the spine can cause problems with your knees. Along with your knee pain, you may have hip pain, upper back pain, middle back pain or lower back pain. Your doctor needs to learn as much as possible about your pain before reaching a diagnosis. Imaging tests like x-rays and MRIs help confirm a diagnosis.
patient

TESTIMONIALS
★★★★★
I came to the spine and rehab group for my back and leg pain. I was able to get an appointment the same day I called. The staff was very friendly and courteous. The doctors were very knowledgeable and took time to explain what was causing my pain and answer all my questions. I felt comfortable having my procedure done in their state of the art surgery center, where the staff made you feel at ease. They are very easy to reach and available to answer all your questions.
Narendra G.
★★★★★
The entire staff at The Spine & Rehab group is great. They are so helpful and kind. The doctors really take time to talk to their patients and answer any and all of the questions that I had. I've had office visits and procedures done and everyone to the front desk, to the nurses. and the doctors were just great and knowledgeable. They really got me feeling better as well. Since I starting going there my pain has improved greatly! I would recommend The Spine & Rehab Group to everyone!
Carmen C.
★★★★★
The Spine & Rehab Group is my go to place for chronic pain. The doctors are compassionate and supportive. The nurses and staff are professional and so caring. I have been a patient here for almost 10 years . The doctors and physician assistant are extremely knowledgeable and always looking for the best way to help with my chronic pain! I always recommend The Spine & Rehab Group to people dealing with pain, I even tell my other doctors what wonderful doctors they are.
Val B.
★★★★★
These days it's hard to find a professional, yet extremely caring physicians office, particularly in the field of Pain Management. Dr. Hosny, Dr. Chu, physician's assistant Summer and the entire staff have managed to make this happen. Robin helped me many times with insurance to ensure that I got my shots in a timely manner (Hi Robin!). I've been going to this office for about three years and I couldn't be more pleased!
Anne
★★★★★
I went to Dr. Hosny with lower back pain. I spend many hours sitting in a truck for my job. After an hour or so I would get pain in my back. Since I am a truck driver, pain killers were not an option for me. After a few sessions with Dr. Hosny, I am pain free. The staff at New Jersey Pain Care Center and are wonderful and caring people. I would recommend anyone go to Dr. Hosny if they want real results.
Jeff
★★★★★
I had gone to Dr. Hosny with severe back pain after spinal surgery. It was debilitating pain that stopped me from being able to function normally. Dr. Hosny suggested that I have a Spinal Cord Stimulator implanted in my back. It is the best thing I EVER did. I am so excited to be able to return to my normal life with no medication. My experience at the pain center was wonderful. The nurses were very understanding and kind.
Glen
★★★★★
I have had back surgeries that provided me no relief from my pain. After a few treatments with Dr. Hosny, I have almost no discomfort. I have no need for my pain medication anymore, and have been able to go back to working out and enjoying activities with my family. I was pleasantly surprised at the treatment I received at New Jersey Pain Care Center. The staff is very nice, and treats you with respect. The facility is clean, bright and everything is brand new.
Jen
★★★★★
I had been having pain in my neck for many years. I had been to other doctors and they all recommended that I have surgery. I was hesitant to get surgery, so I wanted one more opinion. I had a friend tell me about Dr. Hosny and New Jersey Pain Care Center. From the moment I met Dr. Hosny I knew he wasn't your average doctor. He took the time to listen to my concerns about surgery, and he agreed. After my cervical radiofrequency, I have full range of motion back in my neck, and best of all, no pain.
Sharon
★★★★★
Latest treatments
★★★★★
Non-Invasive approach
★★★★★
Same-day appointments
★★★★★
Convenient Locations
★★★★★
State-of-the-art facility
What Is the Treatment for Arthritis in Knees?
Arthritis, unfortunately, is one of those conditions that has no permanent cure. The focus of your arthritis doctor is to provide pain management techniques that minimize the impact of arthritis in your daily life. Initially, you may need to take some painkillers on a regular, supervised basis. You may have to ice your knee to bring down the swelling. You may also need to wear a brace or tape your knee to limit its flexibility.
Research into arthritis treatments is ongoing, and some new treatments become available every so often. Since the arthritis doctors at the Spine & Rehab Group don't recommend surgery, they do suggest other non-invasive procedures, such as:
Physical therapy, including stretching and exercises
Changes to your lifestyle to avoid activities that may aggravate your knee pain
A diet to lose any extra weight
Assistive medical technology, such as a cane or walker
Book an appointment with the specialist doctors at one of the Spine & Rehab Group's eight locations, including Paramus, NJ or Greenwich Village, NYC. Your pain from knee arthritis can be controlled, allowing you to resume a life free from pain.