About Hip Injuries
When you suffer a hip injury from an accident, a fall or a sports injury, you need medical attention to ease your pain and get you back to your daily routines. Depending on the extent of your injury, you may be in a lot of pain, unable to even move. A hip flexor injury requires hip injury treatment from a bone specialist like Dr. Amr Hosny and his team at the Spine & Rehab Group. They accurately diagnose your hip injury and provide effective treatment so you can heal. Call today for a consultation.
What Happens When I Injure My Hip?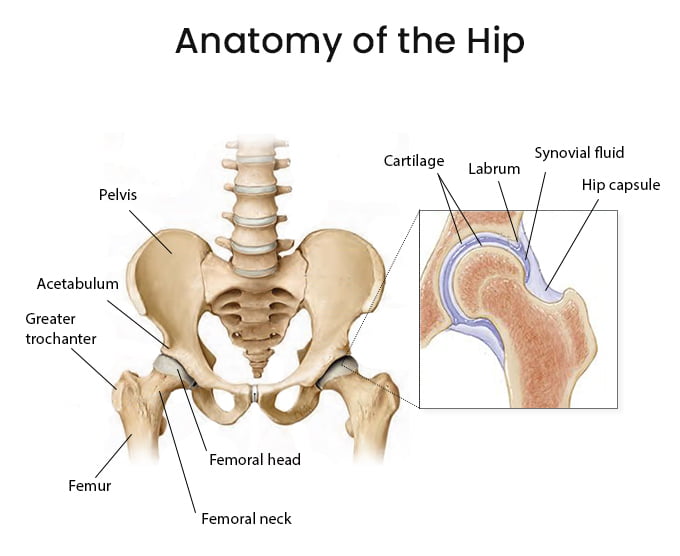 Hip injuries can be categorized as any accident or event, including blunt force trauma, that create structural problems and hip pain. The pain tells you you've been hurt while it limits your flexibility and mobility. Without treatment, you may need an assistive device such as a cane or walker to get around.
The hip is the largest ball-and-socket joint in your body. Your hips give you the flexibility to walk, run, jump and even kick while keeping you steady on your feet. The joint is surrounded and held in place by muscles, tendons, ligaments and other soft tissue. Working together, the components of your hip support a joint that holds the bulk of your weight while allowing you to move.
Everything in your body is connected, making your hips vulnerable to injury. Back pain in any area — like your upper back, middle back or lower back — as well as knee pain, can have dire consequences for your hips. Consult with a spine specialist from the Spine & Rehab Group at locations like Bergen County, NJ or Midtown Manhattan. They can ease your mind and provide hip injury treatment.
What Causes a Hip Flexor Injury?
The flexor muscles give you the ability to bring your knees to your chest, do high kicks or bend from the waist. When you overwork these muscles, you can strain or sprain them. A sports injury to your hip is the most common injury for those who like to run, cycle, dance or play sports like football, soccer and hockey. Hip injuries are common in those who practice any form of martial arts.
If you think you've injured your hip, book an appointment with Dr. Amr Hosny. He has years of experience treating spinal and hip injuries. Other ways you can injure the flexor muscles include:
Making sudden movements that put stress on your hip joint and surrounding muscles
Experiencing blunt trauma, as from a fall or a car accident
Not warming up your muscles before starting an exercise routine
Not ensuring your cycle seat is at the right height, which leads to strain from overextension
Working out even when your muscles feel stiff, which may be due to arthritis
Weak leg and back muscles
Being overweight, which stresses your hip joint and leg muscles, since these have to bear your weight and keep you stabilized while you move
Our Board certified

doctors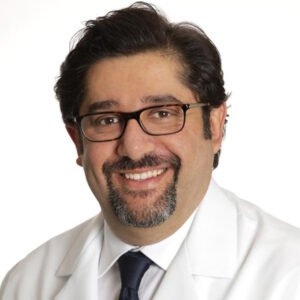 Amr Hosny, MD, MBA, FASA
Book Now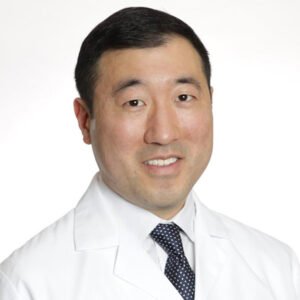 David Chu, MD, FAAPMR
Book Now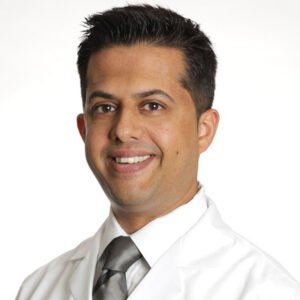 Vivek Mehta, MD, FAAPMR
Book Now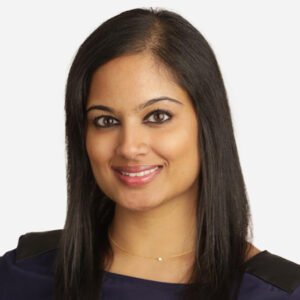 Deepali Gupta, MD, DABA, DABPM
Book Now
What Are the Symptoms of a Hip Injury?
Obviously, you feel pain when you injure your hip, but the type of hip injury determines the type of pain you feel and where you feel it. Seek out a specialist in hip injuries when you experience symptoms that include:
Crippling pain in your hip or groin area
Swelling and bruising on your hip and surrounding area
A rash on your hip
A high fever that accompanies the pain
The area feels tender to the touch
Inexplicably losing weight
Walking, climbing stairs or leaning forward in a chair causes more pain
Stiffness in the hip joint, making movement difficult
The upper part of your leg feels sore and tender
Cramping in the upper leg muscles
Hip pain that doesn't subside after a week of rest
The type of hip pain you feel points your doctor toward a diagnosis of one of several hip injuries, even if you can't tell the difference. Hip bursitis, hip flexor tendonitis or a labral tear all show specific symptoms. You may also have arthritis of the hip, which has damaged the cartilage around your hip joint, causing bone spurs to grow around the edges of the joint. Specialists like Dr. Amr Hosny at the Spine & Rehab Group evaluate your symptoms and offer the best hip injury treatment.
patient

TESTIMONIALS
★★★★★
I came to the spine and rehab group for my back and leg pain. I was able to get an appointment the same day I called. The staff was very friendly and courteous. The doctors were very knowledgeable and took time to explain what was causing my pain and answer all my questions. I felt comfortable having my procedure done in their state of the art surgery center, where the staff made you feel at ease. They are very easy to reach and available to answer all your questions.
Narendra G.
★★★★★
The entire staff at The Spine & Rehab group is great. They are so helpful and kind. The doctors really take time to talk to their patients and answer any and all of the questions that I had. I've had office visits and procedures done and everyone to the front desk, to the nurses. and the doctors were just great and knowledgeable. They really got me feeling better as well. Since I starting going there my pain has improved greatly! I would recommend The Spine & Rehab Group to everyone!
Carmen C.
★★★★★
The Spine & Rehab Group is my go to place for chronic pain. The doctors are compassionate and supportive. The nurses and staff are professional and so caring. I have been a patient here for almost 10 years . The doctors and physician assistant are extremely knowledgeable and always looking for the best way to help with my chronic pain! I always recommend The Spine & Rehab Group to people dealing with pain, I even tell my other doctors what wonderful doctors they are.
Val B.
★★★★★
These days it's hard to find a professional, yet extremely caring physicians office, particularly in the field of Pain Management. Dr. Hosny, Dr. Chu, physician's assistant Summer and the entire staff have managed to make this happen. Robin helped me many times with insurance to ensure that I got my shots in a timely manner (Hi Robin!). I've been going to this office for about three years and I couldn't be more pleased!
Anne
★★★★★
I went to Dr. Hosny with lower back pain. I spend many hours sitting in a truck for my job. After an hour or so I would get pain in my back. Since I am a truck driver, pain killers were not an option for me. After a few sessions with Dr. Hosny, I am pain free. The staff at New Jersey Pain Care Center and are wonderful and caring people. I would recommend anyone go to Dr. Hosny if they want real results.
Jeff
★★★★★
I had gone to Dr. Hosny with severe back pain after spinal surgery. It was debilitating pain that stopped me from being able to function normally. Dr. Hosny suggested that I have a Spinal Cord Stimulator implanted in my back. It is the best thing I EVER did. I am so excited to be able to return to my normal life with no medication. My experience at the pain center was wonderful. The nurses were very understanding and kind.
Glen
★★★★★
I have had back surgeries that provided me no relief from my pain. After a few treatments with Dr. Hosny, I have almost no discomfort. I have no need for my pain medication anymore, and have been able to go back to working out and enjoying activities with my family. I was pleasantly surprised at the treatment I received at New Jersey Pain Care Center. The staff is very nice, and treats you with respect. The facility is clean, bright and everything is brand new.
Jen
★★★★★
I had been having pain in my neck for many years. I had been to other doctors and they all recommended that I have surgery. I was hesitant to get surgery, so I wanted one more opinion. I had a friend tell me about Dr. Hosny and New Jersey Pain Care Center. From the moment I met Dr. Hosny I knew he wasn't your average doctor. He took the time to listen to my concerns about surgery, and he agreed. After my cervical radiofrequency, I have full range of motion back in my neck, and best of all, no pain.
Sharon
★★★★★
Latest treatments
★★★★★
Non-Invasive approach
★★★★★
Same-day appointments
★★★★★
Convenient Locations
★★★★★
State-of-the-art facility
Why Do I Need Hip Flexor Injury Treatment?
Hip injuries that involve the flexor muscles require immediate medical attention, as this type of injury restricts your movement. In many cases, you may find enough relief by taking over-the-counter pain medication, using hot or cold compresses on the muscles to relax them and getting plenty of bed rest. Your doctor may also recommend other forms of pain management, like physical therapy, yoga, acupuncture or a massage to relieve the stress in your muscles.
If you hurt your hip beyond muscular damage, Dr. Hosny may suggest other types of non-surgical treatments for your hip injury, such as:
To determine the extent of your hip injury and receive effective treatment, contact the hip pain specialists at the Spine & Rehab Group. With offices in the Financial District, Greenwich Village and Midtown Manhattan, as well as Paramus, Riverdale, Englewood Cliffs, Cranford and East Brunswick in New Jersey, there's a facility near you.