There are many conditions that cause pain and can affect any part of the body from head to toe. Properly diagnosing and treating pain that is not due to an apparent injury is challenging, especially if you are not seeing a Pain Medicine Specialist.
Fortunately, at The Spine & Rehab Group our team of Pain Management Specialists in NYC and NJ is highly trained in effectively helping patients get to the root of their pain and find relief using non-surgical treatment methods. Whether you have already been diagnosed with a chronic pain condition or are experiencing symptoms, our Board Certified Pain Doctors utilize state-of-the art electrodiagnostic medicine and treatment options to alleviate your pain.
Common Chronic Pain Conditions treated at our Manhattan and New Jersey locations include Migraine Headaches, Myofascial Pain Syndrome, Coccydynia, Peripheral Neuralgia and Phantom Limb Pain.
No matter how intense or long-lasting your pain, your quality of life improves with a comprehensive pain management plan. Pain specialists at the Spine & Rehab Group, with locations in NYC and northern New Jersey, offer individualized interventional pain management for acute and chronic pain. With a comprehensive pain management plan, you get relief from pain, as well as resources to prevent further complications. Call an office near you for an appointment.
What Type of Pain Requires Management?
Pain is either acute or chronic. Pain management techniques most often provide treatment for chronic long-term pain, typically defined as pain that lasts longer than three months despite various treatments. But some modalities of integrated pain management also have success with acute, short-term pain. At the Spine & Rehab Group in Manhattan and northern New Jersey, an experienced team of pain management physicians led by Dr. Amr Hosny have the expertise and the treatments to make this improvement sustainable. The interdisciplinary team provides integrated pain management that fits your needs and your lifestyle.
Our Board certified

doctors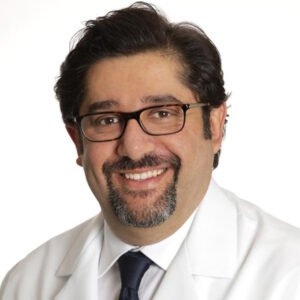 Amr Hosny, MD, MBA, FASA
Book Now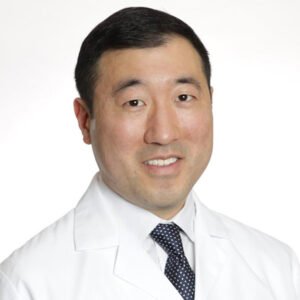 David Chu, MD, FAAPMR
Book Now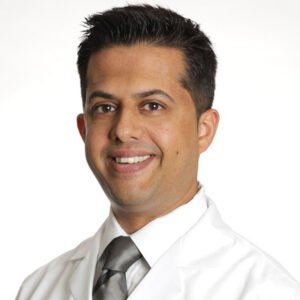 Vivek Mehta, MD, FAAPMR
Book Now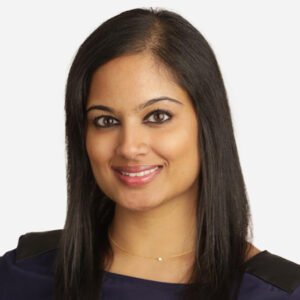 Deepali Gupta, MD, DABA, DABPM
Book Now
ABOUT ARTHRITIS
Arthritis is a medical condition that affects the joints in your body causing inflammation, pain, fatigue and difficulty with mobility. Arthritis can affect more than one area of your body and most commonly progresses with age. There are over 100 different types of Arthritis that affect the neck, shoulder, spine, hand, wrist, hip, knee, ankle and feet. The most common types of Arthritis are Osteoarthritis and Rheumatoid Arthritis. Read More: About Arthritis
MIGRAINE HEADACHES
A Migraine Headache is an intense headache that causes pain, throbbing and sensitivity to noises and light. Migraine headaches are often genetic, but can be caused by other factors including stress or tension in the neck or shoulders, overexertion during physical activity, alcohol, medication and even certain foods. Read More: Migraine Headaches
MYOFASCIAL PAIN SYNDROME
Myofascial Pain Syndrome is a chronic pain condition caused by a strain or an injury that affects the muscles, ligaments and tendons throughout the body. The strain or injury on any one or more of these areas may cause pressure on the trigger points in your muscles and ultimately pain – this is Myofascial pain. While Myofascial Pain Syndrome can affect essentially every muscle in your body, the most common area affected is the neck. Read More: Myofascial Pain Syndrome
COCCYDYNIA
For those patients who spend extensive amounts of time sitting or have incurred recent injury to the tailbone, coccydynia can be an incredibly painful condition. When a patient has developed coccydynia, their tailbone (or coccyx) becomes irritated and creates immense tenderness between the buttocks. Due to this inflammation, intense pain is felt when sitting as well as during sexual intercourse and bowel movements. Read More: Coccydynia
What Causes Pain?
Pain signals are sent through your nerves to the brain whenever you suffer tissue damage. But everyone feels pain in a different way, so seek treatment from an experienced pain management physician when it gets too much for you. At the Spine & Rehab Group, you're treated for your unique condition and its symptoms. Pain that's acute usually triggers an immediate response. It causes you to react in a way to stop the cause of that pain, such as when you pull a muscle in your back while lifting weights. You feel acute pain in three ways:
Somatically, when it's on the surface of your skin or just below the surface, like when you're burned or stung
Viscerally, meaning it comes from your internal organs or from your body's cavity linings, as you feel when you have cramps after running
Referred, when the pain comes from another part of your body, such as feeling shoulder pain when having a heart attack or leg pain from a slipped disc
Chronic pain, which can be severe or mild, may be constant, as with arthritis, or intermittent, as with migraines. Your central nervous system becomes flooded with pain signals so that you feel the initial trauma or acute pain that started the condition for much longer periods of time.
How Does Pain Management Start?
Pain management involves medical treatments to help you manage your pain. The often temporary measures allow you to participate in your recovery, regain mobility and return to normal daily activities. Your doctor may treat acute and chronic pain with different modalities, depending on how long you've had the pain and what's causing it. All treatment starts after your pain management physician assesses the cause of your pain. You can't get treated until a diagnosis is established. Your integrated pain management specialist may first recommend physical therapy approaches, such as:
Manual therapy
Over-the-counter pain relievers
Joint manipulation
Postural adjustments
Strength training
Electrical stimulation with a TENS unit
Physical therapy and home exercise plans
Lifestyle changes
Appropriate sports training education
How Is Pain Diagnosed?
Electromyography (EMG) is a diagnostic tool used to get an accurate diagnosis for advanced pain management treatment. Since an improper diagnosis may result in treatment that creates more pain, this diagnostic procedure helps determine if you have a muscle or nerve disorder. Your pain management doctor may request this method if you suffer symptoms, such as:
A tingling or a numbing sensation
Muscle cramping
No muscle strength
Severe muscle pain
Paralysis
While many causes of pain are self-evident, such as when you've been in an accident or suffered a sports injury, an EMG can detect muscle disease, nerve disorders and other dysfunctions, such as:
Amyotrophic lateral sclerosis (ALS), a progressive disorder that attacks the nerve cells in your brain and spinal cord
Carpal tunnel syndrome, a painful but manageable disorder affecting your hands and arms
Guillain-Barre syndrome, an autoimmune nerve disease
Muscular dystrophy, which is a genetic disease affecting muscle structure and its ability to function
Myasthenia gravis, a rare condition that causes intense muscle weakness
Thoracic, cervical or lumbar herniated discs that indicate damage to the discs caused by injury to the spine
How Do Pain Management Doctors Decide on a Treatment?
Your pain management specialist wants to know the specifics about the type of pain you're experiencing. Just as everyone feels pain differently, so you describe your pain in your own way. Prepare for questions that your pain specialist may ask, including:
What caused your pain?
When did it first start?
Is there anything that makes the pain worse?
Is there anything that diminishes your pain?
How severe is your pain?
If non-invasive techniques don't work or your pain is too severe, other procedures have proven to be exceptionally effective. Your doctor recommends a comprehensive pain management plan that may include minimally invasive procedures, such as:
patient

TESTIMONIALS
★★★★★
I came to the spine and rehab group for my back and leg pain. I was able to get an appointment the same day I called. The staff was very friendly and courteous. The doctors were very knowledgeable and took time to explain what was causing my pain and answer all my questions. I felt comfortable having my procedure done in their state of the art surgery center, where the staff made you feel at ease. They are very easy to reach and available to answer all your questions.
Narendra G.
★★★★★
The entire staff at The Spine & Rehab group is great. They are so helpful and kind. The doctors really take time to talk to their patients and answer any and all of the questions that I had. I've had office visits and procedures done and everyone to the front desk, to the nurses. and the doctors were just great and knowledgeable. They really got me feeling better as well. Since I starting going there my pain has improved greatly! I would recommend The Spine & Rehab Group to everyone!
Carmen C.
★★★★★
The Spine & Rehab Group is my go to place for chronic pain. The doctors are compassionate and supportive. The nurses and staff are professional and so caring. I have been a patient here for almost 10 years . The doctors and physician assistant are extremely knowledgeable and always looking for the best way to help with my chronic pain! I always recommend The Spine & Rehab Group to people dealing with pain, I even tell my other doctors what wonderful doctors they are.
Val B.
★★★★★
These days it's hard to find a professional, yet extremely caring physicians office, particularly in the field of Pain Management. Dr. Hosny, Dr. Chu, physician's assistant Summer and the entire staff have managed to make this happen. Robin helped me many times with insurance to ensure that I got my shots in a timely manner (Hi Robin!). I've been going to this office for about three years and I couldn't be more pleased!
Anne
★★★★★
I went to Dr. Hosny with lower back pain. I spend many hours sitting in a truck for my job. After an hour or so I would get pain in my back. Since I am a truck driver, pain killers were not an option for me. After a few sessions with Dr. Hosny, I am pain free. The staff at New Jersey Pain Care Center and are wonderful and caring people. I would recommend anyone go to Dr. Hosny if they want real results.
Jeff
★★★★★
I had gone to Dr. Hosny with severe back pain after spinal surgery. It was debilitating pain that stopped me from being able to function normally. Dr. Hosny suggested that I have a Spinal Cord Stimulator implanted in my back. It is the best thing I EVER did. I am so excited to be able to return to my normal life with no medication. My experience at the pain center was wonderful. The nurses were very understanding and kind.
Glen
★★★★★
I have had back surgeries that provided me no relief from my pain. After a few treatments with Dr. Hosny, I have almost no discomfort. I have no need for my pain medication anymore, and have been able to go back to working out and enjoying activities with my family. I was pleasantly surprised at the treatment I received at New Jersey Pain Care Center. The staff is very nice, and treats you with respect. The facility is clean, bright and everything is brand new.
Jen
★★★★★
I had been having pain in my neck for many years. I had been to other doctors and they all recommended that I have surgery. I was hesitant to get surgery, so I wanted one more opinion. I had a friend tell me about Dr. Hosny and New Jersey Pain Care Center. From the moment I met Dr. Hosny I knew he wasn't your average doctor. He took the time to listen to my concerns about surgery, and he agreed. After my cervical radiofrequency, I have full range of motion back in my neck, and best of all, no pain.
Sharon
★★★★★
Latest treatments
★★★★★
Non-Invasive approach
★★★★★
Same-day appointments
★★★★★
Convenient Locations
★★★★★
State-of-the-art facility
Where Can I Get the Best Pain Management Treatment?
Your pain management doctors at the Spine & Rehab Group always begin with the least invasive treatments. They use minimally invasive surgery only when all other treatments have failed to produce satisfactory results. Dr. Hosny and his team of pain experts provide comprehensive pain management for both acute and chronic pain. An individualized interventional pain management program reduces your pain levels and enhances the quality of your life. Contact the nearest office today to begin a path to a pain-free life. The practice has three locations in New York City and five more in the surrounding New Jersey counties of Morris, Union and Bergen.