About Cervical Epidural Steroid Injection
A pain in your neck often is more than just a pain in the neck; it's a life-altering condition that can cause a marked decline in the quality of your life. The good news is that you don't have to suffer needlessly. You have experienced spine doctors close at hand who can perform one of a number of minimally invasive procedures to take the pain away. Cervical epidural steroid injections, one such treatment, are effective for alleviating neck pain, and they work quickly to get you back to your daily routine. With eight convenient locations in New York City and across northern New Jersey, the Spine & Rehab Group has an office near you to deliver neck pain relief. Call the nearest facility today for a consultation and learn how easy cervical epidural steroid injection recovery is.
What Is a Cervical Epidural Steroid Injection?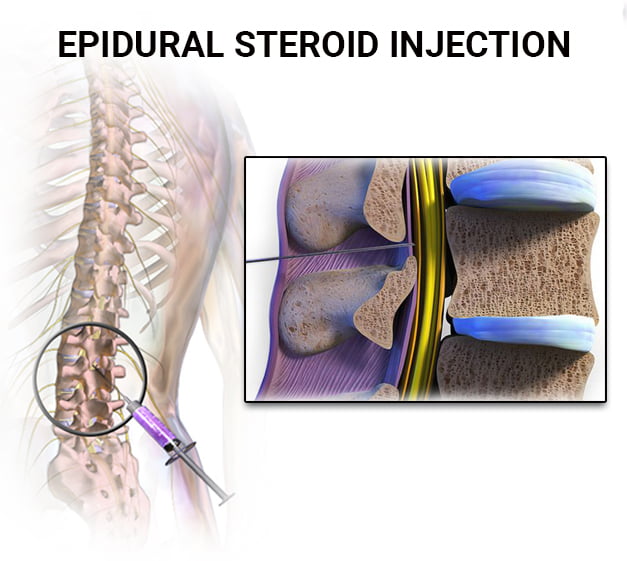 A cervical epidural steroid injection is a minimally invasive procedure to relieve pain in your neck. Such pain often arises from one or more compressed nerve roots. The injection comprises a mixture of anesthetics and steroids. The steroid medication has powerful anti-inflammatory qualities and coats the inflamed nerves for long-term or short-term pain relief.
The inflammation of the spinal nerves causes pain and other incapacitating symptoms around your neck and other parts of your body. The painful condition affects your ability to perform daily tasks and requires the attention of an experienced spine doctor. A cervical epidural injection directed into the affected spine area relieves nerve root inflammation and the accompanying pain.
If you have debilitating neck pain that affects your life, the highly experienced team at the Spine & Rehab Group can correctly diagnosis the source and deliver pain-relieving treatment. Dr. Amr Hosny and a talented team of spine doctors at locations in Manhattan and across northern New Jersey use the latest technology to diagnose and treat a wide range of abnormal spine conditions.
What Does a Cervical Epidural Steroid Injection Treat?
A cervical epidural injection treats conditions that inflame or irritate the nerve roots in your cervical spine. The cervical spine is a flexible, complex structure made of bones, nerves, muscles, ligaments and tendons that houses the spinal cord. Any condition that affects spinal nerve roots branching off from the spinal cord can cause pain and other life-altering symptoms, such as tingling and numbness. A cervical epidural steroid injection can treat a variety of conditions, including:
Spinal stenosis
A herniated disc in your neck
Bone spurs
A neck sprain
Cervical radiculitis or radiculopathy
A slipped or bulging disc in your neck
Cervical degenerative disc disease
Cervical facet syndrome
Pain after a failed cervical surgery
Neck Injuries and whiplash
The team of spinal experts at the New York City and New Jersey facilities examine you and carry out diagnostic tests to determine the underlying cause of your neck pain. The findings help your spine specialist develop an individualized treatment plan. Your treatment follows a safe course, where you begin with non-invasive treatments.
Our Board certified

doctors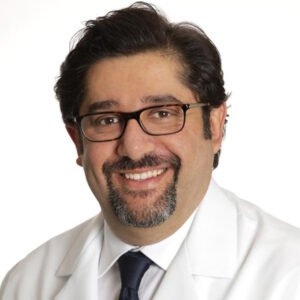 Amr Hosny, MD, MBA, FASA
Book Now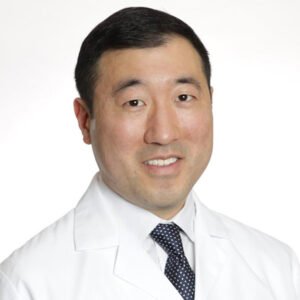 David Chu, MD, FAAPMR
Book Now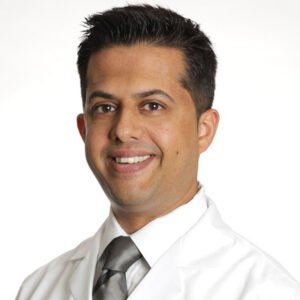 Vivek Mehta, MD, FAAPMR
Book Now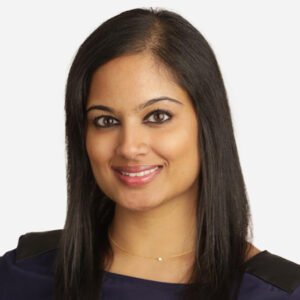 Deepali Gupta, MD, DABA, DABPM
Book Now
Am I a Candidate for a Cervical Epidural Steroid Injection?
Before recommending a cervical epidural steroid injection, your doctor analyzes your symptoms and does tests to determine whether you're a good candidate for the procedure. Indications that this is the right treatment for your neck pain include:
Exhausting conservative treatment options with no noticeable improvement
Experiencing numbness or tingling in your hands, arms, shoulders and neck
Having a sharp or dull pain in your neck
Feeling continued pain in your neck, arm, low back or leg
Having radiating pain down your shoulder into your arms and hands
Suffering from degenerative disc disease
On the other hand, you may not be a good candidate for this procedure if you're on medication, such as blood-thinners, or have certain medical conditions, such as:
Active infections
Bleeding problems
High blood pressure
Diabetes
Allergies to the epidural steroid medication
patient

TESTIMONIALS
★★★★★
I came to the spine and rehab group for my back and leg pain. I was able to get an appointment the same day I called. The staff was very friendly and courteous. The doctors were very knowledgeable and took time to explain what was causing my pain and answer all my questions. I felt comfortable having my procedure done in their state of the art surgery center, where the staff made you feel at ease. They are very easy to reach and available to answer all your questions.
Narendra G.
★★★★★
The entire staff at The Spine & Rehab group is great. They are so helpful and kind. The doctors really take time to talk to their patients and answer any and all of the questions that I had. I've had office visits and procedures done and everyone to the front desk, to the nurses. and the doctors were just great and knowledgeable. They really got me feeling better as well. Since I starting going there my pain has improved greatly! I would recommend The Spine & Rehab Group to everyone!
Carmen C.
★★★★★
The Spine & Rehab Group is my go to place for chronic pain. The doctors are compassionate and supportive. The nurses and staff are professional and so caring. I have been a patient here for almost 10 years . The doctors and physician assistant are extremely knowledgeable and always looking for the best way to help with my chronic pain! I always recommend The Spine & Rehab Group to people dealing with pain, I even tell my other doctors what wonderful doctors they are.
Val B.
★★★★★
These days it's hard to find a professional, yet extremely caring physicians office, particularly in the field of Pain Management. Dr. Hosny, Dr. Chu, physician's assistant Summer and the entire staff have managed to make this happen. Robin helped me many times with insurance to ensure that I got my shots in a timely manner (Hi Robin!). I've been going to this office for about three years and I couldn't be more pleased!
Anne
★★★★★
I went to Dr. Hosny with lower back pain. I spend many hours sitting in a truck for my job. After an hour or so I would get pain in my back. Since I am a truck driver, pain killers were not an option for me. After a few sessions with Dr. Hosny, I am pain free. The staff at New Jersey Pain Care Center and are wonderful and caring people. I would recommend anyone go to Dr. Hosny if they want real results.
Jeff
★★★★★
I had gone to Dr. Hosny with severe back pain after spinal surgery. It was debilitating pain that stopped me from being able to function normally. Dr. Hosny suggested that I have a Spinal Cord Stimulator implanted in my back. It is the best thing I EVER did. I am so excited to be able to return to my normal life with no medication. My experience at the pain center was wonderful. The nurses were very understanding and kind.
Glen
★★★★★
I have had back surgeries that provided me no relief from my pain. After a few treatments with Dr. Hosny, I have almost no discomfort. I have no need for my pain medication anymore, and have been able to go back to working out and enjoying activities with my family. I was pleasantly surprised at the treatment I received at New Jersey Pain Care Center. The staff is very nice, and treats you with respect. The facility is clean, bright and everything is brand new.
Jen
★★★★★
I had been having pain in my neck for many years. I had been to other doctors and they all recommended that I have surgery. I was hesitant to get surgery, so I wanted one more opinion. I had a friend tell me about Dr. Hosny and New Jersey Pain Care Center. From the moment I met Dr. Hosny I knew he wasn't your average doctor. He took the time to listen to my concerns about surgery, and he agreed. After my cervical radiofrequency, I have full range of motion back in my neck, and best of all, no pain.
Sharon
★★★★★
Latest treatments
★★★★★
Non-Invasive approach
★★★★★
Same-day appointments
★★★★★
Convenient Locations
★★★★★
State-of-the-art facility
What Should I Expect During a Cervical Epidural Steroid Injection?
Your spine doctor explains everything about the procedure and answers all your questions before you begin. The procedure takes place at the physician's office and lasts about 15 to 30 minutes. The treatment is pretty straightforward and follows steps that include:
You lie faced down on an x-ray table.
The doctor cleans the neck area and numbs it with a local anesthetic.
With the assistance of fluoroscopy, which provides live x-ray images, the doctor guides a needle to the affected area of your spinal cord and administers the injection.
Cervical epidural steroid injection recovery starts with monitoring you before discharge. The doctor advises you to rest, regularly applying an ice pack on the injection area. You are recommended to follow a pain management plan.
A cervical epidural steroid injection offers much-needed relief to debilitating neck, arm or shoulder pain. The specialists at Spine & Rehab Group discuss this treatment option, as well as alternatives like surgery, physical therapy, epidural platelet-rich plasma (PRP) injections and other treatments. Contact the spine doctors today and start your journey back toward a pain-free life.