About Cervical Degenerative Disc Disease
Once the discs in your neck at the top of your spine have degenerated to the point of reducing your mobility and causing you pain, you need pain management and new ways of moving to adjust. But don't let your mobility become that impaired. The expert spine doctors at the Spine & Rehab Group offer a multitude of effective treatments to completely eliminate your neck, shoulder and back pain. Call one of the eight offices in NYC and northern New Jersey for an initial exam. Expert advice and effective treatment are available when you experience neck pain. The sooner you get treated, the better your odds of a successful recovery.
What Is Cervical Degeneration Disc Disease?
Cervical degenerative disc disease is a common type of neck pain. This type of pain also manifests as radiating arm pain. Cervical degeneration is especially prevalent in the aging population, so the longer you live, the more at risk you are of developing cervical degeneration. Many don't experience any noticeable symptoms, however, making this an invisible disease.
You have six discs in your cervical spine and seven cervical bones, called vertebrae, in your neck. Your discs reduce the impact on these vertebrae and allow for fluid movement of your neck. The discs are made up of a gel-like substance surrounded by a thick shell. Discs act as shock absorbers, but tend to lose their fluidity over time as you age.
At the Spine & Rehab Group in New York City and northern New Jersey, Dr. Amr Hosny and the other spine specialists have the experience and expertise to reach a definitive diagnosis and provide the most effective cervical degenerative disc disease treatment in the region.
Our Board certified

doctors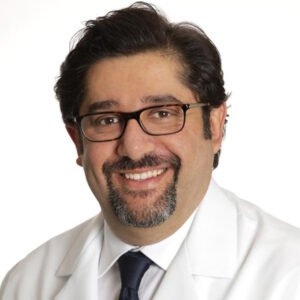 Amr Hosny, MD, MBA, FASA
Book Now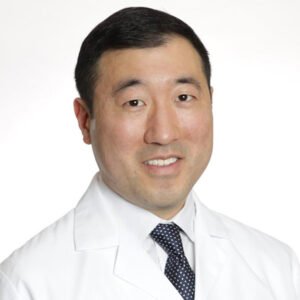 David Chu, MD, FAAPMR
Book Now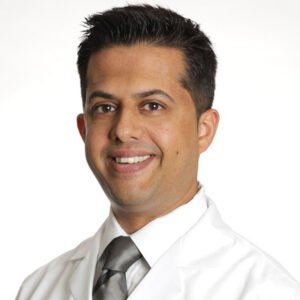 Vivek Mehta, MD, FAAPMR
Book Now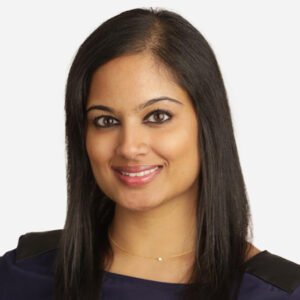 Deepali Gupta, MD, DABA, DABPM
Book Now
Who's More Likely to Get Cervical Degenerative Disc Disease?
The likelihood of your contracting this disease increases as you age. Spine doctors cannot test for a degenerative disc disease cervical spine in a laboratory. But a cervical x-ray can show if there's moderate to severe disc loss. Combined with a thorough exam and a medical history, the x-ray confirms a diagnosis of cervical degenerative disc disease.
"It's an age-related problem," is a phrase you may have heard often as your joints become more and more arthritic over time. Other reasons you may develop degenerative disc disease of the cervical spine include:
A genetic predisposition
A severe injury resulting in a crack or tear to the annulus, which is the disc's outer shell
A bacterial infection
Fungus or a fungal infection
Tuberculosis in some cases
Cervical osteomyelitis, a rare disease that causes a spinal infection
What Are the Symptoms of Cervical Degeneration?
Since your cervical vertebrae are fragile, extra strain over time may weaken them to the point that the discs no longer serve as a cushion. Unfortunately, the disc cannot repair itself. When this happens, the spinal bones start rubbing against the adjacent bones, which produces pain. These flare-ups can last anywhere from a couple of days to several weeks. Other symptoms include:
Less flexibility
Increased neck pain while performing activities that force you to turn your head, such as playing certain sports or backing up while driving
Muscle spasms
Your neck locks up, making it hard to move your head
Radiating or traveling pain that produces sharp or tingling sensations in your hands or arms
After your first appointment, your spine doctor may advise you to try several home remedies, especially if your pain isn't too severe and no other inherent risks are present. These treatments may be effective for treating mild to moderate pain. Home remedies include:
Applying a cold compress to reduce inflammation after exercising
Taking over-the-counter medications for more manageable pain
Applying heat to your neck
Resting and refraining from activities that exacerbate the pain
What Are Other Cervical Degenerative Disc Disease Treatments?
If you're experiencing acute pain due to cervical degeneration, the Spine & Rehab Group has well-trained and experienced specialists to provide the best possible cervical degenerative disc disease treatment. Some treatments need to be dispensed by a qualified medical team, such as:
Cervical epidural steroid injections, administered into the cervical spine's outer region, where they provide some pain relief so you can participate in physical therapy
Adjustments or passive physical therapy by a certified specialist
Physical therapy and exercises, including guided stretching and strength-building exercises
Trigger point injections that deliver relief directly to the affected joint
patient

TESTIMONIALS
★★★★★
I came to the spine and rehab group for my back and leg pain. I was able to get an appointment the same day I called. The staff was very friendly and courteous. The doctors were very knowledgeable and took time to explain what was causing my pain and answer all my questions. I felt comfortable having my procedure done in their state of the art surgery center, where the staff made you feel at ease. They are very easy to reach and available to answer all your questions.
Narendra G.
★★★★★
The entire staff at The Spine & Rehab group is great. They are so helpful and kind. The doctors really take time to talk to their patients and answer any and all of the questions that I had. I've had office visits and procedures done and everyone to the front desk, to the nurses. and the doctors were just great and knowledgeable. They really got me feeling better as well. Since I starting going there my pain has improved greatly! I would recommend The Spine & Rehab Group to everyone!
Carmen C.
★★★★★
The Spine & Rehab Group is my go to place for chronic pain. The doctors are compassionate and supportive. The nurses and staff are professional and so caring. I have been a patient here for almost 10 years . The doctors and physician assistant are extremely knowledgeable and always looking for the best way to help with my chronic pain! I always recommend The Spine & Rehab Group to people dealing with pain, I even tell my other doctors what wonderful doctors they are.
Val B.
★★★★★
These days it's hard to find a professional, yet extremely caring physicians office, particularly in the field of Pain Management. Dr. Hosny, Dr. Chu, physician's assistant Summer and the entire staff have managed to make this happen. Robin helped me many times with insurance to ensure that I got my shots in a timely manner (Hi Robin!). I've been going to this office for about three years and I couldn't be more pleased!
Anne
★★★★★
I went to Dr. Hosny with lower back pain. I spend many hours sitting in a truck for my job. After an hour or so I would get pain in my back. Since I am a truck driver, pain killers were not an option for me. After a few sessions with Dr. Hosny, I am pain free. The staff at New Jersey Pain Care Center and are wonderful and caring people. I would recommend anyone go to Dr. Hosny if they want real results.
Jeff
★★★★★
I had gone to Dr. Hosny with severe back pain after spinal surgery. It was debilitating pain that stopped me from being able to function normally. Dr. Hosny suggested that I have a Spinal Cord Stimulator implanted in my back. It is the best thing I EVER did. I am so excited to be able to return to my normal life with no medication. My experience at the pain center was wonderful. The nurses were very understanding and kind.
Glen
★★★★★
I have had back surgeries that provided me no relief from my pain. After a few treatments with Dr. Hosny, I have almost no discomfort. I have no need for my pain medication anymore, and have been able to go back to working out and enjoying activities with my family. I was pleasantly surprised at the treatment I received at New Jersey Pain Care Center. The staff is very nice, and treats you with respect. The facility is clean, bright and everything is brand new.
Jen
★★★★★
I had been having pain in my neck for many years. I had been to other doctors and they all recommended that I have surgery. I was hesitant to get surgery, so I wanted one more opinion. I had a friend tell me about Dr. Hosny and New Jersey Pain Care Center. From the moment I met Dr. Hosny I knew he wasn't your average doctor. He took the time to listen to my concerns about surgery, and he agreed. After my cervical radiofrequency, I have full range of motion back in my neck, and best of all, no pain.
Sharon
★★★★★
Latest treatments
★★★★★
Non-Invasive approach
★★★★★
Same-day appointments
★★★★★
Convenient Locations
★★★★★
State-of-the-art facility
What Are the Objectives of Treatment?
Degenerative disc disease cervical treatment is predominately used for pain management. It attempts to reduce, and in some cases eliminate, periodic flare-ups of your pain. Treatment helps you maintain your lowest baseline levels of pain. Other goals of treatment involve:
Increasing the ease of performing activities of daily living
Increasing your range of motion
Improving stability
Reducing inflammation
Improving your quality of life
The earlier you contact the Spine & Rehab Group team, the sooner you can get effective pain relief. Visit them in NYC's Financial District, Greenwich Village or Midtown Manhattan — or in their Bergen County, Morris County or Union County, New Jersey office locations. Early intervention also reduces your risk of further complications. Contact the Spine & Rehab Group today to get started.