What Is Arthritis?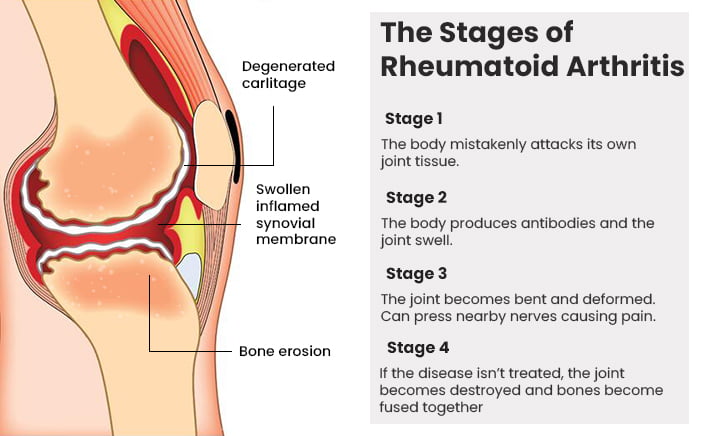 Arthritis is a general medical term that defines any condition that inflames the joints and aggravates the surrounding tissues. There are about 100 specific types of arthritis. In the US alone, about 54 million people suffer from some form of arthritis. Knee arthritis causes knee pain of course, but the condition may also be responsible for lower back pain. Degenerative arthritis, on the other hand, can show up in almost any joint in your body, causing:
You have to find out which type of arthritis you have before you can get arthritis pain relief. The Spine & Rehab Group has specialized doctors who understand the symptoms associated with the different types of arthritis. Dr. Amr Hosny and his team are expert pain specialists at locations like the Financial District in NYC or East Brunswick in NJ.

Our Board certified

doctors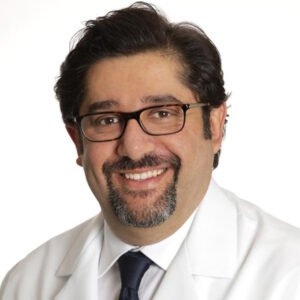 Amr Hosny, MD, MBA, FASA
Book Now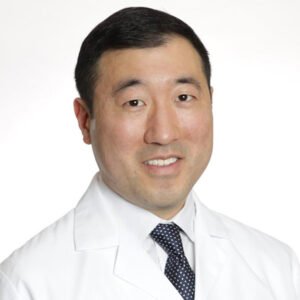 David Chu, MD, FAAPMR
Book Now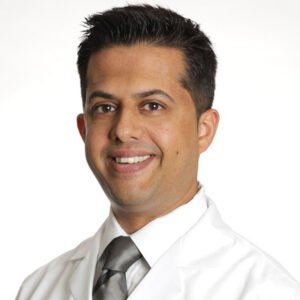 Vivek Mehta, MD, FAAPMR
Book Now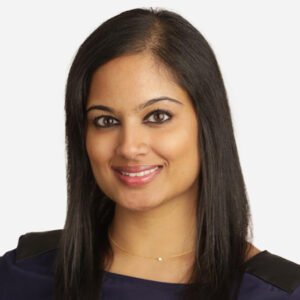 Deepali Gupta, MD, DABA, DABPM
Book Now
What Are the Common Types of Arthritis?
Among all the forms of arthritis, osteoarthritis is most frequently occurring, especially in women above the age of 45. It can show up as hip arthritis, which can be a root cause of hip injuries or conditions like hip tendonitis. When arthritis affects the spine, it's known as spondylosis. Spondylosis can cause degenerative disc disease in your neck, in your upper back, or in your lower back.
In addition to osteoarthritis, there are other forms of the disease that require arthritis remedies. Of the 100 different types of arthritis, the most common include:
This condition, in which uric acid crystalizes painfully in your joints, typically affects the joint in your big toe, causing swelling, pain, redness, and tenderness. Men develop the condition more often than women, usually around 30 to 50 years of age.
Juvenile idiopathic arthritis. This affects children younger than 16. It causes joint pain, swelling, and stiffness. It can also lead to serious complications like growth problems, joint damage, and eye inflammation.
Polymyalgia rheumatica.This is a chronic autoimmune disease that damages the lining of the joints and surrounding tissues. In rare cases, it even affects your arteries.
Psoriatic arthritis. This type of arthritis appears in people suffering from psoriasis, a skin condition. There's no cure, so pain management practices are the only way to get arthritis relief.
Reactive arthritis. This condition starts as an infection in your intestines, genitals, or urinary tract. Both men and women can get this form of arthritis between the ages of 20 and 40.
Rheumatoid arthritis. This form of arthritis is a disorder that causes your body's own immune system to attack the joints. It usually starts at around age 40 to 50. Women are three times more likely to suffer from rheumatoid arthritis than men. Starting rheumatoid arthritis treatment early may prevent damage to other vital tissues and organs.
Secondary arthritis. In this case, a specific trigger causes the cartilage around the joint to break down. The most common reason is due to an injury that causes problems like an ACL tear, meniscus tear, labral tear, neck injury, or shoulder injury.
Septic arthritis. This dangerous disease can be caused by a bacterial, viral, or fungal infection that's traveled through the bloodstream from another part of your body. It may also be caused by an animal bite or trauma that delivers germs directly into a joint. Your doctor must drain the joint immediately to prevent permanent damage.
Thumb arthritis. Women older than 40 are most vulnerable to this condition. The cartilage in the thumb joint wears away, leading to joint pain and swelling. It causes you to lose the ability to do simple tasks, such as turning doorknobs or opening jars.
patient

TESTIMONIALS
★★★★★
I came to the spine and rehab group for my back and leg pain. I was able to get an appointment the same day I called. The staff was very friendly and courteous. The doctors were very knowledgeable and took time to explain what was causing my pain and answer all my questions. I felt comfortable having my procedure done in their state of the art surgery center, where the staff made you feel at ease. They are very easy to reach and available to answer all your questions.
Narendra G.
★★★★★
The entire staff at The Spine & Rehab group is great. They are so helpful and kind. The doctors really take time to talk to their patients and answer any and all of the questions that I had. I've had office visits and procedures done and everyone to the front desk, to the nurses. and the doctors were just great and knowledgeable. They really got me feeling better as well. Since I starting going there my pain has improved greatly! I would recommend The Spine & Rehab Group to everyone!
Carmen C.
★★★★★
The Spine & Rehab Group is my go to place for chronic pain. The doctors are compassionate and supportive. The nurses and staff are professional and so caring. I have been a patient here for almost 10 years . The doctors and physician assistant are extremely knowledgeable and always looking for the best way to help with my chronic pain! I always recommend The Spine & Rehab Group to people dealing with pain, I even tell my other doctors what wonderful doctors they are.
Val B.
★★★★★
These days it's hard to find a professional, yet extremely caring physicians office, particularly in the field of Pain Management. Dr. Hosny, Dr. Chu, physician's assistant Summer and the entire staff have managed to make this happen. Robin helped me many times with insurance to ensure that I got my shots in a timely manner (Hi Robin!). I've been going to this office for about three years and I couldn't be more pleased!
Anne
★★★★★
I went to Dr. Hosny with lower back pain. I spend many hours sitting in a truck for my job. After an hour or so I would get pain in my back. Since I am a truck driver, pain killers were not an option for me. After a few sessions with Dr. Hosny, I am pain free. The staff at New Jersey Pain Care Center and are wonderful and caring people. I would recommend anyone go to Dr. Hosny if they want real results.
Jeff
★★★★★
I had gone to Dr. Hosny with severe back pain after spinal surgery. It was debilitating pain that stopped me from being able to function normally. Dr. Hosny suggested that I have a Spinal Cord Stimulator implanted in my back. It is the best thing I EVER did. I am so excited to be able to return to my normal life with no medication. My experience at the pain center was wonderful. The nurses were very understanding and kind.
Glen
★★★★★
I have had back surgeries that provided me no relief from my pain. After a few treatments with Dr. Hosny, I have almost no discomfort. I have no need for my pain medication anymore, and have been able to go back to working out and enjoying activities with my family. I was pleasantly surprised at the treatment I received at New Jersey Pain Care Center. The staff is very nice, and treats you with respect. The facility is clean, bright and everything is brand new.
Jen
★★★★★
I had been having pain in my neck for many years. I had been to other doctors and they all recommended that I have surgery. I was hesitant to get surgery, so I wanted one more opinion. I had a friend tell me about Dr. Hosny and New Jersey Pain Care Center. From the moment I met Dr. Hosny I knew he wasn't your average doctor. He took the time to listen to my concerns about surgery, and he agreed. After my cervical radiofrequency, I have full range of motion back in my neck, and best of all, no pain.
Sharon
★★★★★
Latest treatments
★★★★★
Non-Invasive approach
★★★★★
Same-day appointments
★★★★★
Convenient Locations
★★★★★
State-of-the-art facility
What Are My Arthritis Treatment Options?
The first plan of action is to determine if your pain is from arthritis, and if so, which form of arthritis you have. Rheumatoid arthritis, for example, may have a different recommended treatment than secondary arthritis.
Once your doctor has reached a definitive diagnosis, the next step is to relieve the pain and swelling. Over-the-counter pain medication relieves your pain temporarily, while icing the area brings the swelling down. Your physician may also suggest physical therapy to improve your joint health and minimize damage. Other effective arthritis treatments include:
If you're suffering from painful arthritis, book an appointment with the pain management specialists at the Spine & Rehab Group. With eight locations from Greenwich Village in Manhattan to Paramus in New Jersey, there's one near you. Contact the office today.