About ACL Tear
Active adults sometimes unintentionally put their bodies at risk. Whether you're a weekend warrior or a devoted fitness fanatic, you may suffer a leg injury such as a ligament tear in your knee. The anterior cruciate ligament is the one most often injured in a sports-related injury, but there are many other ways to suffer an ACL tear. Fortunately, you can get ACL tear treatment without surgery at the Spine & Rehab Group with offices in Manhattan and across three counties in northern New Jersey. Call today for an accurate diagnosis and effective treatment.
How Common Is an ACL Tear?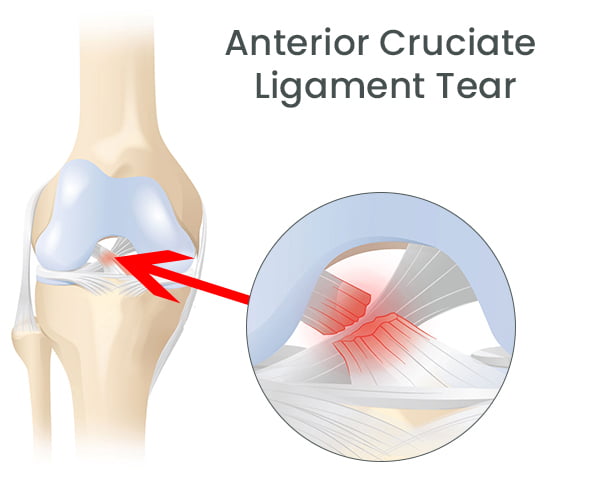 In the US alone, there are between 100,000 and 200,000 ACL tears every year. Tearing your ACL or anterior cruciate ligament is a knee injury that causes sharp knee pain initially. An ACL tear is a common sports injury, as it happens mostly to people who play high-impact sports, such as football, basketball and skiing. Despite the sports connection, active women between the ages of 15 to 45 years are three times more likely to get such a knee injury than men.
Your knee specialist has to determine if your injury is an ACL tear or a meniscus tear. Each requires a different form of treatment. You can trust a specialist like Dr. Amr Hosny and his team at the Spine & Rehab Group. Visit any of the eight convenient locations, including Greenwich Village and Paramus, NJ. These experts have the tools and experience to correctly diagnose and treat any problem you have with your knees.
What Causes an ACL Tear?
The anterior cruciate ligament is a strong band of tissue that connects your thigh bone to your shin bone. It's located in the front of your knee; it lets you rotate and kick your shin bone forward. Along with the other three knee ligaments, the ACL helps stabilize the knee joint, enabling your knee to be fully functional and flexible.
When you damage this ligament, the result is either a partial or complete tear of the ACL tissue. Once you've torn the ACL in a knee, it's highly unlikely you can regain full athletic strength and stability of your knee without surgery to rebuild the ligament. The primary causes of an ACL tear include:
Changing directions rapidly, such as when you're playing a sport like football or basketball
Stopping suddenly, using your knees, feet and weight to halt your forward momentum
Using your knees to slow down while running
Landing awkwardly on your feet after a jump
Being hit directly on your knee, such as in a football tackle or block
Spinning with one foot firmly planted
Experiencing blunt force trauma, such as from a car accident or a fall
Using improper exercising techniques, such as squatting with your knees turned inward
Wearing ill-fitting shoes when you run
Banging your knee on a hard surface such as cement
Experiencing muscle fatigue in or around your knee
Feeling weakness in the knee joint or in your hamstring
Playing on artificial grass, which has less give than real grass
Our Board certified

doctors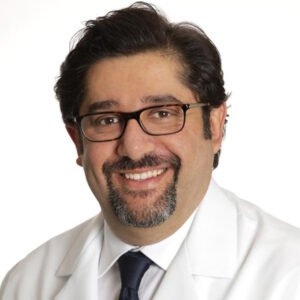 Amr Hosny, MD, MBA, FASA
Book Now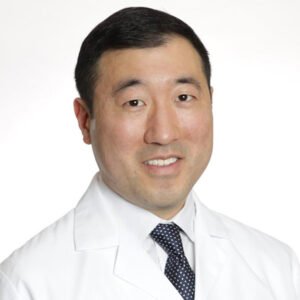 David Chu, MD, FAAPMR
Book Now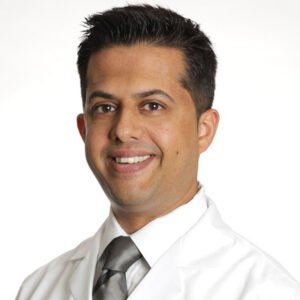 Vivek Mehta, MD, FAAPMR
Book Now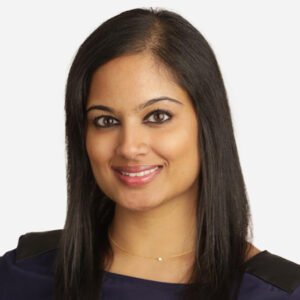 Deepali Gupta, MD, DABA, DABPM
Book Now
When Should I Consult a Knee Specialist?
Knee injuries can vary from patellofemoral pain syndrome, commonly known as runner's knee, to patellar tendonitis, which affects the tendons. You may even have bursitis in your knee, which means the fluid-filled sacs that cushion the knee joint have become inflamed. Consulting a knee specialist like Dr. Hosny is the first step toward treatment, as an ACL tear is just one of many reasons your knee is hurting.
At the Spine & Rehab Group, your knee specialist has access to the latest medical knowledge and technology. Whether you need an x-ray or MRI, you can have it done right there, giving your spine doctor the information required for an accurate diagnosis of your knee pain. To get the ACL tear treatment you need, the right diagnosis is crucial because:
Sometimes, knee pain is accompanied by hip pain or back pain, which can mean you're suffering from sciatica, not an ACL tear.
Arthritis in your knee can cause severe pain and swelling, making any movement, including walking, difficult and painful.
You may have a form of spondylosis called ankylosing spondylosis. This is another form of inflammatory arthritis that causes knee pain and lower back pain in some people.
If you heard an audible popping sound when you hurt your knee, it's likely you tore your ACL.
You're unable to stand or walk properly because of your knee pain.
The injured knee joint feels loose and unstable.
patient

TESTIMONIALS
★★★★★
I came to the spine and rehab group for my back and leg pain. I was able to get an appointment the same day I called. The staff was very friendly and courteous. The doctors were very knowledgeable and took time to explain what was causing my pain and answer all my questions. I felt comfortable having my procedure done in their state of the art surgery center, where the staff made you feel at ease. They are very easy to reach and available to answer all your questions.
Narendra G.
★★★★★
The entire staff at The Spine & Rehab group is great. They are so helpful and kind. The doctors really take time to talk to their patients and answer any and all of the questions that I had. I've had office visits and procedures done and everyone to the front desk, to the nurses. and the doctors were just great and knowledgeable. They really got me feeling better as well. Since I starting going there my pain has improved greatly! I would recommend The Spine & Rehab Group to everyone!
Carmen C.
★★★★★
The Spine & Rehab Group is my go to place for chronic pain. The doctors are compassionate and supportive. The nurses and staff are professional and so caring. I have been a patient here for almost 10 years . The doctors and physician assistant are extremely knowledgeable and always looking for the best way to help with my chronic pain! I always recommend The Spine & Rehab Group to people dealing with pain, I even tell my other doctors what wonderful doctors they are.
Val B.
★★★★★
These days it's hard to find a professional, yet extremely caring physicians office, particularly in the field of Pain Management. Dr. Hosny, Dr. Chu, physician's assistant Summer and the entire staff have managed to make this happen. Robin helped me many times with insurance to ensure that I got my shots in a timely manner (Hi Robin!). I've been going to this office for about three years and I couldn't be more pleased!
Anne
★★★★★
I went to Dr. Hosny with lower back pain. I spend many hours sitting in a truck for my job. After an hour or so I would get pain in my back. Since I am a truck driver, pain killers were not an option for me. After a few sessions with Dr. Hosny, I am pain free. The staff at New Jersey Pain Care Center and are wonderful and caring people. I would recommend anyone go to Dr. Hosny if they want real results.
Jeff
★★★★★
I had gone to Dr. Hosny with severe back pain after spinal surgery. It was debilitating pain that stopped me from being able to function normally. Dr. Hosny suggested that I have a Spinal Cord Stimulator implanted in my back. It is the best thing I EVER did. I am so excited to be able to return to my normal life with no medication. My experience at the pain center was wonderful. The nurses were very understanding and kind.
Glen
★★★★★
I have had back surgeries that provided me no relief from my pain. After a few treatments with Dr. Hosny, I have almost no discomfort. I have no need for my pain medication anymore, and have been able to go back to working out and enjoying activities with my family. I was pleasantly surprised at the treatment I received at New Jersey Pain Care Center. The staff is very nice, and treats you with respect. The facility is clean, bright and everything is brand new.
Jen
★★★★★
I had been having pain in my neck for many years. I had been to other doctors and they all recommended that I have surgery. I was hesitant to get surgery, so I wanted one more opinion. I had a friend tell me about Dr. Hosny and New Jersey Pain Care Center. From the moment I met Dr. Hosny I knew he wasn't your average doctor. He took the time to listen to my concerns about surgery, and he agreed. After my cervical radiofrequency, I have full range of motion back in my neck, and best of all, no pain.
Sharon
★★★★★
Latest treatments
★★★★★
Non-Invasive approach
★★★★★
Same-day appointments
★★★★★
Convenient Locations
★★★★★
State-of-the-art facility
Is There an ACL Tear Treatment without Surgery?
Surgery as an ACL tear treatment is usually the last option. Most people just need to follow the RICE model: rest, ice packs, compression and elevation. Relax with your injured knee elevated. Apply an ice pack to the knee every two hours for 10 to 15 minutes to keep the swelling down. If the pain is severe, you can take over-the-counter pain medications.
Your specialist may suggest that you wear a compression bandage or brace to limit your knee movement temporarily to allow the damage to heal. If your knee pain is connected to a back or hip problem, you may need other forms of pain management, such as:
Acupuncture or massage
Prescription pain medications
Targeted exercises to strengthen your back, hip, knee and leg muscles
If you've hurt your knee and fear you may have suffered an ACL tear, book an appointment at the Spine & Rehab Group office nearest you. Serving Manhattan, as well as Bergen County, Morris County and Union County in New Jersey, Dr. Hosny and his team provide not only pain relief, but also effective treatment to resolve the source of your knee pain, even if it's a torn ACL. Contact the team today.