Knee pain comes in many varieties since your knee is the largest and most complex joint in your body. Patellofemoral pain syndrome usually appears in the front of your knee, around your kneecap. It makes bending your knee pain, which limits your mobility. Call the knee experts at the Spine & Rehab Group, with offices in New York City and across northern New Jersey to get the pain relief you want and the healing you need.
What Is Patellofemoral Pain Syndrome (PFPS)?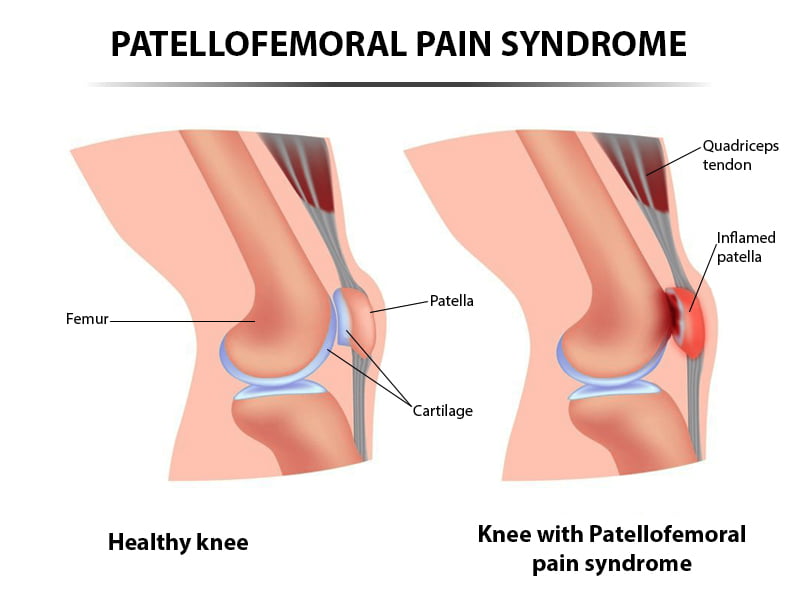 Patellofemoral pain syndrome affects the front part of your knee, including the area surrounding the kneecap. One in four cases of knee injury is diagnosed as runner's knee or jumper's knee, another name for patellofemoral pain syndrome. Adolescent girls and women younger than 60 are twice as likely as men to end up with this type of sports injury.
Patellofemoral pain requires a thorough examination by an experienced knee specialist like Dr. Amr Hosny at the Spine & Rehab Group. With eight locations in Bergen County, Union County, Morris County, NJ, and Manhattan, NYC, you can find a knee specialist near you. Get the right diagnosis so you can get the best treatment for patellofemoral pain syndrome.
Our Board certified

doctors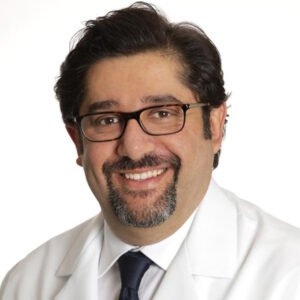 Amr Hosny, MD, MBA, FASA
Book Now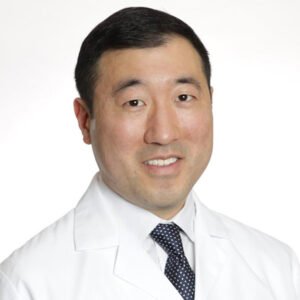 David Chu, MD, FAAPMR
Book Now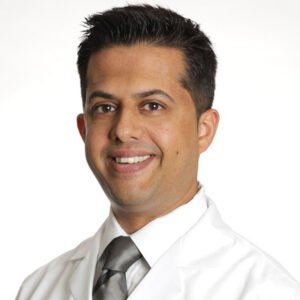 Vivek Mehta, MD, FAAPMR
Book Now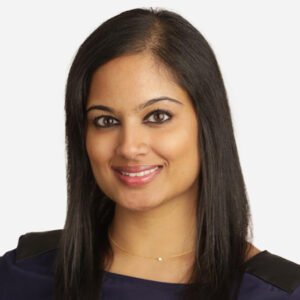 Deepali Gupta, MD, DABA, DABPM
Book Now
What Causes Patellofemoral Pain Syndrome?
When you bend or straighten your knees, the kneecap moves up and down in a groove that's located in your femur or thigh bone. When the muscles in your buttocks and thighs are weak or stiff, this movement takes more effort. Over time, you may develop knee pain every time you bend or straighten your knees because the kneecaps aren't properly tracking in the groove.
If you don't have the condition treated in a timely manner, your knee pain increases, and you may be doing more damage to the joint. While there are many factors that influence whether you develop patellofemoral pain syndrome, some of the more common ways you can end up with damaged knees include:
Overuse. Running, squatting, climbing stairs, and jumping are activities that put repeated stress on your knees. When you overdo exercises like increasing the sets, running longer distances or running more often in a week, you increase the repetitive stress, which in time can create ideal conditions for patellofemoral pain syndrome.
Patella Alta. This is a condition in which your kneecap rides higher than the groove in your thigh bone, causing misalignment problems.
Patella Baja. When your kneecap slides lower than normal, it causes misalignment within the thigh bone groove.
Trauma. If you're in a car accident, have a bad fall, or get a direct hit on your knees, the force of the blow may cause fractures or dislocation of your kneecap.
Previous surgery for an ACL tear. This type of surgery requires grafting a patellar tendon, which can increase your risk for patellofemoral pain.
Muscle or tendon tightness. If you have tight hamstrings or a rigid Achilles tendon, you may experience knee pain.
Rheumatoid arthritis. This type of arthritis causes stiffness and pain in your knee joints.
Improper form. If you don't use the equipment in your gym correctly, you can end up with knee pain and other physical damage.
Inappropriate footwear. Not wearing the type of footwear that provides adequate shock absorption can damage your knees.
Choosing rough terrain. Running or jogging over uneven ground presents the possibility of a knee or ankle injury.
Why Should I Consult a Knee Specialist?
When you hurt your knee, it's not easy to guess what's causing the knee pain. Many injuries and ailments share similar symptoms. For example, you may have:
Chondromalacia patellae
Hoffa's pad syndrome
Iliotibial band friction syndrome
A Baker's cyst
Sinding-Larson-Johansson syndrome
Chondral lesions
Referred or radiating hip pain or lower back pain
Consulting Dr. Hosny gets to the root cause of your pain. Your specialist can then recommend the best method to treat it so you finally get some relief. During your consultation, mention all your symptoms, such as:
A dull aching pain in front of the knee
Pain when you exercise or do any activity that requires you to bend your knees, like climbing stairs
Pain when you sit in a chair for a long time
A popping or cracking sound in one of your knees when you bend it
A kneecap that feels tender to the touch
Pain when you flex your knees while wearing tight clothes
patient

TESTIMONIALS
★★★★★
I came to the spine and rehab group for my back and leg pain. I was able to get an appointment the same day I called. The staff was very friendly and courteous. The doctors were very knowledgeable and took time to explain what was causing my pain and answer all my questions. I felt comfortable having my procedure done in their state of the art surgery center, where the staff made you feel at ease. They are very easy to reach and available to answer all your questions.
Narendra G.
★★★★★
The entire staff at The Spine & Rehab group is great. They are so helpful and kind. The doctors really take time to talk to their patients and answer any and all of the questions that I had. I've had office visits and procedures done and everyone to the front desk, to the nurses. and the doctors were just great and knowledgeable. They really got me feeling better as well. Since I starting going there my pain has improved greatly! I would recommend The Spine & Rehab Group to everyone!
Carmen C.
★★★★★
The Spine & Rehab Group is my go to place for chronic pain. The doctors are compassionate and supportive. The nurses and staff are professional and so caring. I have been a patient here for almost 10 years . The doctors and physician assistant are extremely knowledgeable and always looking for the best way to help with my chronic pain! I always recommend The Spine & Rehab Group to people dealing with pain, I even tell my other doctors what wonderful doctors they are.
Val B.
★★★★★
These days it's hard to find a professional, yet extremely caring physicians office, particularly in the field of Pain Management. Dr. Hosny, Dr. Chu, physician's assistant Summer and the entire staff have managed to make this happen. Robin helped me many times with insurance to ensure that I got my shots in a timely manner (Hi Robin!). I've been going to this office for about three years and I couldn't be more pleased!
Anne
★★★★★
I went to Dr. Hosny with lower back pain. I spend many hours sitting in a truck for my job. After an hour or so I would get pain in my back. Since I am a truck driver, pain killers were not an option for me. After a few sessions with Dr. Hosny, I am pain free. The staff at New Jersey Pain Care Center and are wonderful and caring people. I would recommend anyone go to Dr. Hosny if they want real results.
Jeff
★★★★★
I had gone to Dr. Hosny with severe back pain after spinal surgery. It was debilitating pain that stopped me from being able to function normally. Dr. Hosny suggested that I have a Spinal Cord Stimulator implanted in my back. It is the best thing I EVER did. I am so excited to be able to return to my normal life with no medication. My experience at the pain center was wonderful. The nurses were very understanding and kind.
Glen
★★★★★
I have had back surgeries that provided me no relief from my pain. After a few treatments with Dr. Hosny, I have almost no discomfort. I have no need for my pain medication anymore, and have been able to go back to working out and enjoying activities with my family. I was pleasantly surprised at the treatment I received at New Jersey Pain Care Center. The staff is very nice, and treats you with respect. The facility is clean, bright and everything is brand new.
Jen
★★★★★
I had been having pain in my neck for many years. I had been to other doctors and they all recommended that I have surgery. I was hesitant to get surgery, so I wanted one more opinion. I had a friend tell me about Dr. Hosny and New Jersey Pain Care Center. From the moment I met Dr. Hosny I knew he wasn't your average doctor. He took the time to listen to my concerns about surgery, and he agreed. After my cervical radiofrequency, I have full range of motion back in my neck, and best of all, no pain.
Sharon
★★★★★
Latest treatments
★★★★★
Non-Invasive approach
★★★★★
Same-day appointments
★★★★★
Convenient Locations
★★★★★
State-of-the-art facility
What's the Treatment for Patellofemoral Pain Syndrome?
Once your doctor has determined the cause of your pain, the first level of treatment may be pain management. You can start by taking over-the-counter pain medications and resting your knees. Ice your bad knee and do exercises to strengthen your hip, back, and leg muscles. Wearing a brace to limit your knee's movement or taping your knee to reduce the pain are also good suggestions.
If these methods prove futile, you may require some minimally invasive techniques to kill your pain and foster healing. Your doctor may suggest treatments that include:
When you're ready to book an appointment to address your knee pain and find out if you do have patellofemoral pain syndrome, look for the Spine & Rehab Group facility nearest you. Patellofemoral pain syndrome treatment is nearer than you think. Contact the practice today.