About Arthritis of the Hip
Sometimes, you can contract arthritis in your hip through no fault of your own. At other times, your lifestyle may have contributed to the development of arthritis of the hip. As interventional spine doctors, Dr. Amr Hosny and his team of spine specialists at the Spine & Rehab Group offer individualized hip arthritis pain relief and treatment, as well as advice on how to maintain your hip arthritis relief through lifestyle changes and follow-up visits. With convenient offices in NYC and northern New Jersey, you'll find a caring and experienced doctor to provide the best hip arthritis treatment around. Call today for a consultation.
How Does Arthritis of the Hip Develop?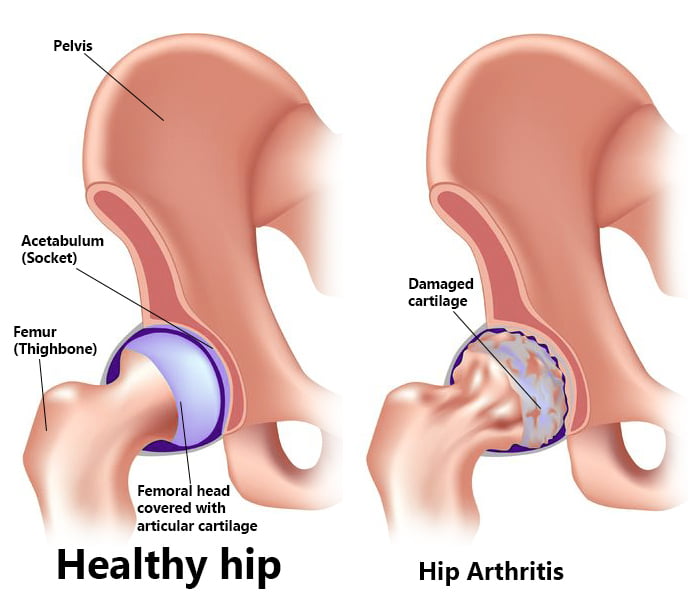 Arthritis of the hip occurs when the cartilage in one of your hip joints wears down or suffers damage. This leaves bone surfaces within the joint exposed. The joints grind against each other whenever you move, causing pain and mobility problems. Arthritis is a progressive disorder, characterized by inflammation of the hip joint. It gets worse without hip arthritis treatment.
Your hip is a ball-and-socket joint, connecting your lower extremities with the axial skeleton. This crucial joint allows movement along three major axes. Articular cartilage covers the bones in the hip joint, which allows smooth, almost frictionless movement. Damage to this cartilage causes arthritis of the hip.
If you're feeling a nagging pain in your hip or legs, visit a spine specialist who carries out diagnostic tests to identify the underlying cause of your pain. At the Spine & Rehab Group in New York City and across northern New Jersey, Dr. Amr Hosny and his team of spine specialists are well trained and well equipped to find an accurate diagnosis and offer hip arthritis treatment when appropriate.
Our Board certified

doctors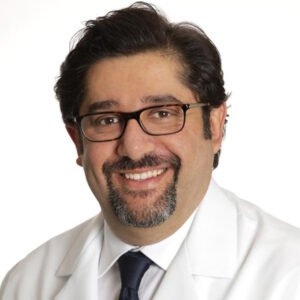 Amr Hosny, MD, MBA, FASA
Book Now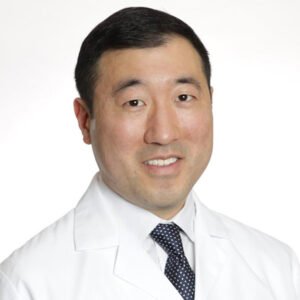 David Chu, MD, FAAPMR
Book Now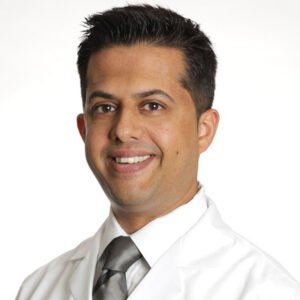 Vivek Mehta, MD, FAAPMR
Book Now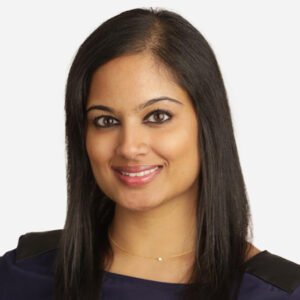 Deepali Gupta, MD, DABA, DABPM
Book Now
Is Hip Arthritis a Serious Condition?
The hip joint plays an important role in stability by bearing your weight. Your mobility is tied to the muscles, tendons and ligaments of this joint. Because there's movement within the joint, the onset of hip arthritis affects your movement, posture and overall quality of life. Consult a spine specialist if you experience hip pain along with other symptoms, such as:
Pain in your groin area, outer thigh or buttocks
Tenderness and soreness when any pressure is applied to the hip joint
Grating and popping or crackling sensations when you use your hip joint
Joint stiffness
Stiffness and reduced range of motion in your hips and legs
Noticeable swelling in your hip
Increased joint pain with rainy weather
Your spine specialist in New York City or northern New Jersey examines these symptoms and looks at results of imaging tests to determine the underlying cause of your pain. Dr. Hosny and his team create a treatment plan designed specifically for you to provide hip arthritis pain relief and to restore functionality to your hips.
What Causes Hip Arthritis?
Joint and spine doctors treat every case of hip arthritis. Before treatment, they carry out tests to narrow down the cause of your pain. The inflammation and degeneration of the hip joints can occur due to:
Advancing age
Obesity or being overweight
Genetic defects in the cartilage
Strenuous activities that put stress on your hips
Bone spurs forming around the affected joint
A poorly formed hip joint
Structural problems in the hip joint, such as hip dysplasia and femoroacetabular impingement
Risk factors for hip arthritis include being overweight, old age, family history of bone disease, and immunity problems. The team at the Spine & Rehab Group works closely with you throughout the treatment process to help you understand the causes and risk factors, so you can take steps to reduce your risk.
What Are the Types of Hip Arthritis?
Your spine specialist asks about your medical history during your examination. If necessary, you undergo diagnostic tests to determine the type of arthritis affecting your hip. You may be suffering from a number of different types of hip arthritis, such as:
Osteoarthritis, a condition affecting the bones
Rheumatoid arthritis, inflammation related to an immune system response
Ankylosing spondylitis, chronic inflammation of the spine and sacroiliac joint
Systemic lupus erythematosus, which is an autoimmune disorder
Psoriatic arthritis, arthritis related to the skin condition
Dr. Hosny and the spine specialists at the Spine & Rehab Group have the latest medical equipment at their state-of-the-art clinics in NYC and NJ. This technology helps correctly diagnose the type of arthritis affecting your hip so your individualized treatment plan can begin.
patient

TESTIMONIALS
★★★★★
I came to the spine and rehab group for my back and leg pain. I was able to get an appointment the same day I called. The staff was very friendly and courteous. The doctors were very knowledgeable and took time to explain what was causing my pain and answer all my questions. I felt comfortable having my procedure done in their state of the art surgery center, where the staff made you feel at ease. They are very easy to reach and available to answer all your questions.
Narendra G.
★★★★★
The entire staff at The Spine & Rehab group is great. They are so helpful and kind. The doctors really take time to talk to their patients and answer any and all of the questions that I had. I've had office visits and procedures done and everyone to the front desk, to the nurses. and the doctors were just great and knowledgeable. They really got me feeling better as well. Since I starting going there my pain has improved greatly! I would recommend The Spine & Rehab Group to everyone!
Carmen C.
★★★★★
The Spine & Rehab Group is my go to place for chronic pain. The doctors are compassionate and supportive. The nurses and staff are professional and so caring. I have been a patient here for almost 10 years . The doctors and physician assistant are extremely knowledgeable and always looking for the best way to help with my chronic pain! I always recommend The Spine & Rehab Group to people dealing with pain, I even tell my other doctors what wonderful doctors they are.
Val B.
★★★★★
These days it's hard to find a professional, yet extremely caring physicians office, particularly in the field of Pain Management. Dr. Hosny, Dr. Chu, physician's assistant Summer and the entire staff have managed to make this happen. Robin helped me many times with insurance to ensure that I got my shots in a timely manner (Hi Robin!). I've been going to this office for about three years and I couldn't be more pleased!
Anne
★★★★★
I went to Dr. Hosny with lower back pain. I spend many hours sitting in a truck for my job. After an hour or so I would get pain in my back. Since I am a truck driver, pain killers were not an option for me. After a few sessions with Dr. Hosny, I am pain free. The staff at New Jersey Pain Care Center and are wonderful and caring people. I would recommend anyone go to Dr. Hosny if they want real results.
Jeff
★★★★★
I had gone to Dr. Hosny with severe back pain after spinal surgery. It was debilitating pain that stopped me from being able to function normally. Dr. Hosny suggested that I have a Spinal Cord Stimulator implanted in my back. It is the best thing I EVER did. I am so excited to be able to return to my normal life with no medication. My experience at the pain center was wonderful. The nurses were very understanding and kind.
Glen
★★★★★
I have had back surgeries that provided me no relief from my pain. After a few treatments with Dr. Hosny, I have almost no discomfort. I have no need for my pain medication anymore, and have been able to go back to working out and enjoying activities with my family. I was pleasantly surprised at the treatment I received at New Jersey Pain Care Center. The staff is very nice, and treats you with respect. The facility is clean, bright and everything is brand new.
Jen
★★★★★
I had been having pain in my neck for many years. I had been to other doctors and they all recommended that I have surgery. I was hesitant to get surgery, so I wanted one more opinion. I had a friend tell me about Dr. Hosny and New Jersey Pain Care Center. From the moment I met Dr. Hosny I knew he wasn't your average doctor. He took the time to listen to my concerns about surgery, and he agreed. After my cervical radiofrequency, I have full range of motion back in my neck, and best of all, no pain.
Sharon
★★★★★
Latest treatments
★★★★★
Non-Invasive approach
★★★★★
Same-day appointments
★★★★★
Convenient Locations
★★★★★
State-of-the-art facility
Is There Treatment For Arthritis of the Hip?
Hip arthritis treatment depends on the severity and cause of your condition. Hip arthritis relief may include treatment options that include:
Anti-inflammatory medications and other pain management techniques
Supplements and alternative therapies
Lifestyle changes, including losing weight and minimizing activities that stress the hip
Physical therapy and exercise programs for strengthening surrounding muscles
Hip injections for arthritis to block the inflammation in the joint
Medical assistive devices, such as canes or walkers
Surgical options, such as hip resurfacing and total hip replacement
Your doctors at the Spine & Rehab Group leverage the advanced technology at their disposal for the best outcomes in hip arthritis relief and treatment. The specialists also treat other conditions causing hip pain, including:
Contact the spine doctors today and improve the quality of life with the most effective treatment approaches. With three offices in Manhattan and five others in Bergen County, Union County and Morris County, NJ, you can find hip arthritis pain relief near you. Check their locations.